Advertising
The Science Teacher
No other journal meets the needs of high school educators the way The Science Teacher does. It specializes in the topics and issues that teachers care about most—which makes it the ideal editorial environment to showcase your products and services.
Audience: Classroom teachers, curriculum specialists, and supervisory personnel in secondary science education across the United States and in Canada.
Circulation: 6,700
Frequency: Six times a year: January/February, March/April, May/June, July/August, September/October, November/December.
Content:
Articles on biology, chemistry, physics, astronomy, physical and Earth sciences, and pedagogy—with classroom activities
News on advances in science
Reviews of books, videos, websites, and software
Occasional posters and other inserts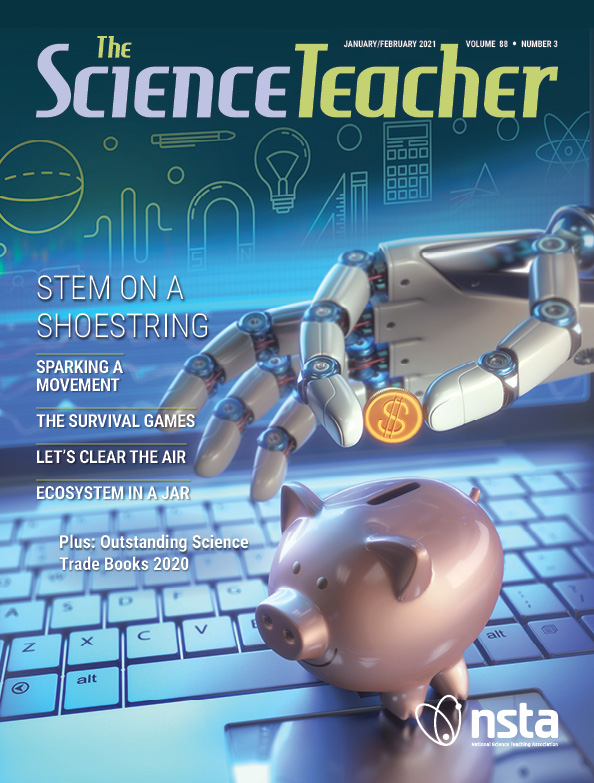 Did you know?
All NSTA Journals now have a digital version that includes your advertisement with active hyperlinks providing more engagement for readers.