Volunteer
National Conferences on Science Education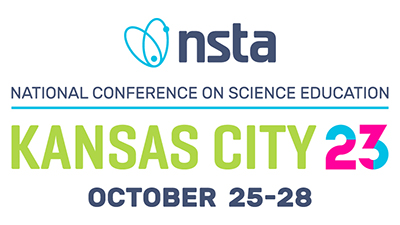 Join our team of volunteers for the 2023 NSTA National Conference in Kansas City October 25-28, 2023!
1. Register for the conference
To enroll as a volunteer, you will need to register for the conference first. Note that the early bird registration deadline ends September 29, 2023.
Once you have registered for the conference, please enroll as a volunteer for the NSTA National Conference in Kansas City. In the enrollment form you will need to enter your registration order confirmation number.
3. Schedule your volunteer hours
Once enrolled, the system will allow you to schedule your volunteer hours around your needs and easily find a substitute when you can't make your scheduled shift. To begin selecting volunteer shifts simply click the tab labeled Full Schedule at the top of the page. As recognition for your NSTA contribution, NSTA will compensate your registration for the following:
8+ Hours at 50% conference registration
16+ hours at 100% conference registration
Following the conference, you will be reimbursed for your registration based on the above volunteer hour thresholds. Should you prefer, there will also be an option to provide you with a promo code for our annual conference in Denver, March 20-23, 2024.
For more information...
Click on the Help tab at the top of the screen to see a short video and printable guide that will explain step-by-step how to update your information.