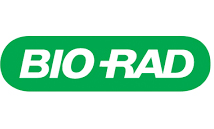 The Ron Mardigian Bio-Rad Explorer Award recognizes an outstanding high school teacher who has made biotechnology learning accessible to the classroom. This award has been established in memory of Ron Mardigian, the inspiration behind and founder of the Biotechnology Explorer program.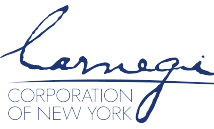 The Carnegie Corporation of New York supports NSTA efforts to build capacity nationwide for the transition to three-dimensional standards and, in the process, build demand for more and better instructional materials. Work includes communication and dissemination efforts, as well as the development of tools, strategies, and professional learning that introduce teachers to high-quality instructional materials and help them recognize and appreciate why they are exemplars.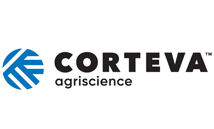 NSTA and Corteva Agriscience collaborated to bring science-based lesson plans and resources to elementary teachers nationwide. A series of 10 teacher-reviewed lesson plans, downloadable poster, and videos exploring food and agricultural themes are available here. Corteva also sponsors the Corteva Agriscience Excellence in Agricultural Science Education Award, which honors one K–12 science teacher annually, who incorporates innovative agricultural science activities into their existing science curriculum.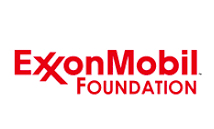 The Qatar University ExxonMobil Teachers Academy program provides professional learning opportunities to science and mathematics teachers in grades 3–9 during a five-day academy in Doha, Qatar. The program is offered in partnership with Qatar University, the ExxonMobil Foundation, and NSTA.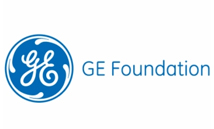 The GE Foundation supports district-based efforts to enhance science education, particularly at the elementary level.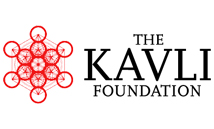 The Kavli Foundation supports NSTA's Connected Science Learning, a journal that highlights STEM education experiences that bridge the gap between in-school and out-of-school settings. The foundation also sponsored a speaker at NSTA's 2019 National Conference on Science Education.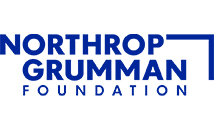 NSTA and the Northrop Grumman Foundation joined together to promote student achievement in STEM through a comprehensive education initiative, the Northrop Grumman Foundation Teachers Academy. Launched during the fall of 2015, the Academy—designed specifically for middle school teachers (grades 5–8)—was established to help enhance teacher confidence and classroom excellence in science, engineering, and technology education, while increasing teacher understanding about the skills needed for a scientifically literate workforce. The Northrop Grumman Foundation also sponsors the Northrop Grumman Foundation Excellence in Engineering Education Award, which honors one K–12 public school science/technology teacher annually, for demonstrating excellence in engineering and science education.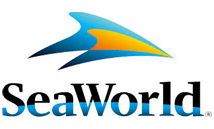 The SeaWorld Parks and Entertainment Environmental Excellence Awards recognize the outstanding efforts of students, teachers, and community leaders across the country who are working at the grass roots level to protect and preserve the environment. The Environmental Excellence Awards have expanded its reach to larger audiences to recognize the efforts of schools, youth groups, individuals, and companies working to make a difference.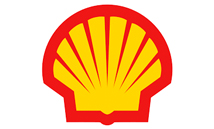 For 30 years, Shell has partnered with NSTA to strengthen science teaching and learning by supporting science educators nationwide through various NSTA/Shell initiatives and programs. Shell sponsors two featured speakers each year at the NSTA national conference and through the Shell Science Teaching Award, one K–12 classroom teacher is honored annually for his or her positive impact on his or her students and school through exemplary classroom science teaching. The Shell Urban Science Educators Development Award—created to support K–12 classroom science teachers in urban settings—annually awards seven science educators $1800 to attend the NSTA national conference. Recognizing that the laboratory experience is integral to science education and that many schools do not have the resources to invest in quality lab equipment, NSTA and Shell work together on the Shell Science Lab Regional Challenge to bring much needed lab materials and resources to schools near Shell assets. 
Established in 1992, the Toshiba/NSTA ExploraVision program has become one of the largest and most widely known K–12 student science competitions. Through a nearly 30-year partnership between NSTA and Toshiba, ExploraVision has helped more than 400,000 students across the United States and Canada to cultivate a life-long passion for STEM. The competition provides a turnkey solution for teachers to engage and excite students in the science and engineering practices found in the Next Generation Science Standards.
In partnership with the U.S. Army, NSTA administers three Army Educational Outreach Programs. eCYBERMISSION is a web-based competition for student teams in grades 6–9 to identify a community based problem and construct an explanation or design a solution as they compete for savings bonds. Junior Science and Humanities Symposia (JSHS) is a competition for students in grades 9–12 to present original research before a panel of judges to compete for scholarships and cash prizes. Gains in Mathematics and Science (GEMS) is a one-week summer enhancement program for students in grades 6–12 that takes place at participating Army Research Centers. Additionally, NSTA oversees the Camp Invention program for students in grades K–6 that are sponsored by the U.S. Army.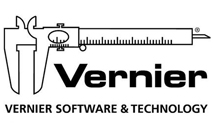 Vernier Software & Technology and NSTA annually recognize seven educators—one elementary teacher, two middle school teachers, three high school teachers, and one college-level educator—with a Vernier Technology Award for their innovative use of data-collection technology in the science classroom or laboratory.
Interested in partnering with NSTA to further your organization's mission?