Engage Spring21 Featured Speakers
Get inspired by new ideas and engage with thought leaders who share your passion!
This year's conference keynotes and featured speakers are a diverse group of renowned science and education leaders from across the country.
Keynote Speakers
John Arthur
2021 Utah Teacher of the Year, and Sixth-Grade Teacher, Meadowlark Elementary School, Salt Lake City, UT
John Arthur teaches sixth grade at Meadowlark Elementary School, a Title I school in Salt Lake City. He is a National Board Certified Teacher and an adjunct professor in the Graduate School of Education at Westminster College. John continues to advance his own learning in meeting the needs of all students, earning a ME in K–6 Special Education and an English Language Learner endorsement.
You Would Be a Great Teacher!

• Saturday, April 24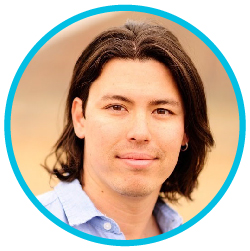 Lisa C. Barrios
Lead, School Fieldwork Unit; State, Tribal, Local, and Territorial Support Task Force; COVID-19 Emergency Response, Centers for Disease Control and Prevention, Atlanta, GA
Lisa Barrios has served as chief of the Research Application and Evaluation Branch in the Division of Adolescent and School Health at the Centers for Disease Control and Prevention since 2004. She is the lead for the School Fieldwork Unit, which rapidly addresses critical gaps in addressing COVID-19, gathering data on SARS-CoV-2 transmission and mitigation efforts in K–12 schools and institutions of higher education. She received a PhD of Public Health in Health Behavior and Health Education from The University of North Carolina School of Public Health.
Lessons from CDC Studies of COVID-19 in Schools and Implications for Science Education

• Monday, April 26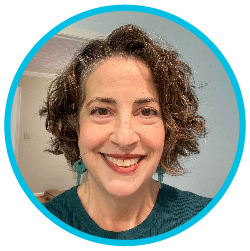 Max Brooks
Author, Venice, CA
Max Brooks is the internationally bestselling author of World War Z, The Zombie Survival Guide, Devolution: A Firsthand Account of the Rainier Sasquatch Massacre, and two official Minecraft novels: The Island and its sequel The Mountain. His graphic novels include GI Joe: Hearts and Minds, The Extinction Parade, Germ Warfare: A Graphic History, and The Harlem Hellfighters. Brooks holds dual fellowships at the Atlantic Council's Brent Scowcroft Center for Strategy and Security and the Modern War Institute at West Point.
Education Through Minecraft

• Thursday, April 15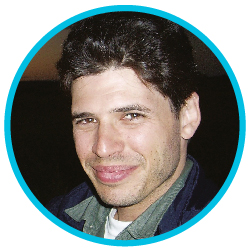 Bryan A. Brown
Associate Professor of Science Education, Stanford University, Stanford, CA
Bryan Brown is an associate professor of science education and former associate dean at Stanford University. He studies how race, technology, language, and culture impact science teaching in urban schools. Bryan's research in urban schools examines how urban science education has underserved minority students by its failure to design instruction that is sensitive to the language and cultural needs of urban populations. He currently leads the Science In The City Research Group, which examines how technology can serve as a mediator between a monolingual and monocultural teaching force and the multilingual and multicultural student population.
Teaching to Change the World: Using Social Justice Science Pedagogy to Empower Every Learner

• Saturday, May 8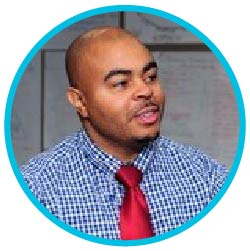 Alicia Conerly
Principal, Monticello Elementary School, Monticello, MS; and Chair, NSTA Committee on Multicultural/ Equity in Science Education
Alicia Conerly is director of NSTA's Multicultural/ Equity in Science Education Committee. She received the 2015 Shell Urban Science Educator Development Award, 2016 Shell Lab Challenge Grand Prize Award, and 2017 Mississippi Science Teachers Association Outstanding Informal Science Educator Award. In 2017, Alicia founded PUSH 4 Science Educational Services, LLC. She has served as both a mentee and mentor for the Smithsonian in conjunction with Shell at their annual STEM Education Summit. Alicia is also the first African American administrator at Monticello Elementary School.
The Challenge of Creating Equity in Science Education

• Thursday, April 29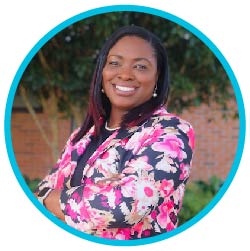 Sharon Delesbore
Assistant Principal, Hightower High School, Missouri City, TX; and President, Association for Multicultural Science Education
Sharon Delesbore ("Dr. D") is president of the Association for Multicultural Science Education (AMSE) and founder of Science Mama Enterprise. As a 20-year secondary school administrator, science instructional specialist, and middle school science teacher, Dr. D. has never lost her spirit of advocacy for equitable science instruction for all students of color, multicultural backgrounds, and varying economic status and opportunities. Her leadership within AMSE helps to provide educators with opportunities to present sessions at NSTA's conferences, focusing on topics of equity, diversity, inclusion, and access for all students desiring to learn about science.
The Challenge of Creating Equity in Science Education

• Thursday, April 29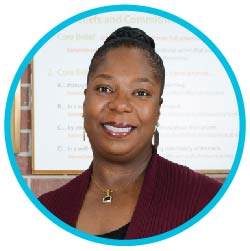 Alejandro Diasgranados
2021 D.C. Teacher of the Year, and Fourth- and Fifth-Grade Teacher, Aiton Elementary School, Washington, DC
Alejandro Diasgranados is a teacher at Aiton Elementary School in Washington, DC. He began his teaching career in 2015 while simultaneously pursuing his MS in education from Johns Hopkins University. As a Teach for America alum and teacher-leader, Alejandro's advocacy has benefitted his community; most recently, his school received 265 laptops due to his advocacy on the Drew Barrymore Show. Alejandro was named the 2021 D.C. Teacher of the Year, and a finalist for the National Teacher of the Year Award.
Engaging Students by Integrating Culturally Relevant Instruction

• Saturday, April 17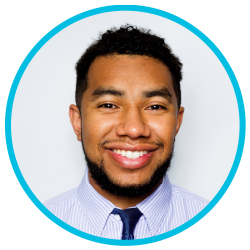 Taylor Morton
Director of Environmental Health and Education, WE ACT for Environmental Justice, New York, NY
Taylor Morton (They/Them) is director of Environmental Health and Education at WE ACT for Environmental Justice. They have been working with WE ACT since 2016, formerly as an intern, environmental health fellow, educational consultant, and environmental health and education manager. Among their responsibilities are leading education programs such as the Environmental Health & Justice Leadership Training and WE ACT's Climate Education Policy initiatives as well as the organization's NYCHA Healthy Homes program, which seeks to improve the health and future of public housing residents. Taylor also recognizes the importance of exposing BIPOC and low-income youth to natural elements, and actively supports this mission. They hold a BS in Environmental Studies from Spelman College, a MS in Environmental Policy and Sustainability Management from The New School, and a MS in Education from the University of Pennsylvania.
Environmental and Climate Justice Education—From Grass Roots to the Classroom

• Monday, April 19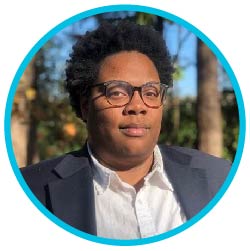 Christopher C. Lazzaro
Director of Science Programs, New Meridian, Brooklyn, NY
Chris Lazzaro is director of Science Programs at New Meridian. Chris has worked in science education for more than 15 years, most recently for over 11 years at The College Board on projects ranging from professional development programs for science teachers, the AP® Science redesign, the creation of the Science College Board Standards for College Success, as well as working directly with state DOEs across the country on the adoption and implementation plans of science assessments. Chris has BS degrees in Earth and Planetary Sciences and Physics, has a Master's degree in Physics Education from New York University, and a PhD in Cognitive Science from Columbia University.
Assessing How We Test the NGSS • Monday, May 3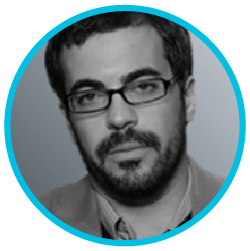 Justin J. Shaifer
Executive Director, Fascinate, Inc., and PhD Student, Columbia University, New York, NY
Justin is executive director of Fascinate, Inc., an organization created to excite underrepresented students about STEM. He is known for his work on the Magic Cool Bus Project. He travels the country empowering young students to "embrace their inner nerd" despite their surroundings. Justin earned a BS in marine and environmental science from Hampton University and is currently a PhD student at Columbia University.
Equity-ology

• Monday, April 12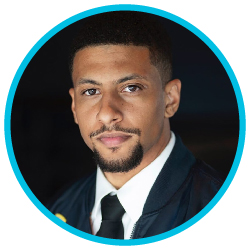 Maureen Stover
2020 Burroughs Wellcome Fund North Carolina Teacher of the Year, Fayetteville, NC
Maureen Stover is the 2020 Burroughs Wellcome Fund North Carolina Teacher of the Year. She has taught biology, Earth and environmental science, and advancement via individual determination at Cumberland International Early College High School. She earned a BS in biology from the U.S. Air Force Academy, a MAEd in curriculum and instruction from Adams State University, a MA in Teaching in secondary science from Western Governors University, and a Leadership Certificate in STEM education from Teachers College Columbia University. Maureen is dedicated to improving the educational opportunities for every student through equitable education initiatives.
The Multiplier Mindset: Cultivating a Culture of Success

• Saturday, May 1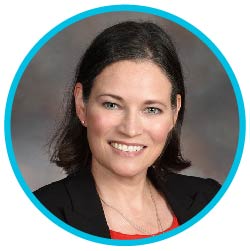 Panelists
Psychosocial Skills and Achievement: A Two-Way Street
Thursday, April 22
Joanne Broder
Media Psychologist, Moorestown, NJ
Joanne Broder is a media psychologist who writes, coaches, and speaks about bridging the gap between research and practice in media psychology and education. She was president of the Society of Media Psychology and Technology Division of the American Psychological Association, where she started the Device Management and Intelligence Committee. Joanne earned her PhD in Educational Psychology from Temple University, and is currently an affiliate professor at Saint Joseph's University in Philadelphia.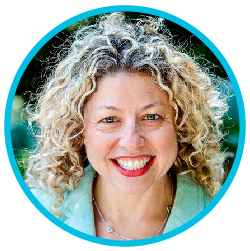 Amanda M. Dettmer
Associate Research Scientist, Yale Child Study Center in the Yale School of Medicine, New Haven, CT
Amanda Dettmer is an associate research scientist at the Yale Child Study Center in the Yale School of Medicine. Her research examines the impact of early life factors and individual differences on health across the lifespan. She was the 2017–2018 American Psychological Association Executive Branch Science Fellow, during which she worked at the National Center for Education Research at the Institute of Education Sciences, the independent research arm of the U.S. Department of Education.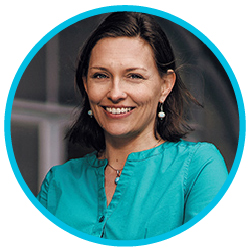 Kimberly A. S. Howard
Associate Professor of Counseling Psychology and Applied Human Development, Boston University, Boston, MA
Kimberly Howard is an associate professor of Counseling Psychology and Applied Human Development at Boston University, where she serves as training director of the Counseling Psychology PhD program. Her research on the reasoning processes used by children and youth to understand career development processes has won awards for its innovative contribution to the field and has been applied across the world to support the positive career development of students. Kimberly holds a PhD in Counseling Psychology from Boston College.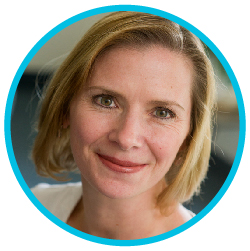 Rena F. Subotnik
Director of the Center for Psychology in Schools and Education, American Psychological Association, Washington, DC
Rena Subotnik is director of the Center for Psychology in Schools and Education at the American Psychological Association (APA). Before she came to APA, she was a middle school teacher in Seattle public schools, a professor of Educational Psychology at Hunter College, and research coordinator for the Hunter College Campus Schools. Rena's work (with Paula Olszewski-Kubilius and Frank Worrell) is published in a variety of journals, including Scientific American, Scientific American Mind, and Annals of the New York Academy of Sciences.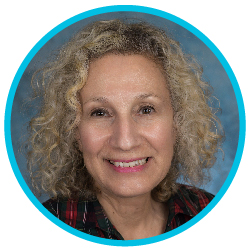 Network Around Preparing STEM Teachers for High-Need Schools: Join the ARISE Community
Thursday, May 6, 5:30–6:15 PM
Jennifer Carinci
Program Director, STEM Education, American Association for the Advancement of Science (AAAS), Washington, DC
Jennifer Carinci, program director for STEM Education Research at AAAS, serves as Principal Investigator of two NSF grants—a Noyce award around stimulating innovation in STEM teacher education for high-need school districts and an Improving Undergraduate STEM Education (IUSE) award to disseminate research evidence around teaching and learning. Previously, she was director of Research, Innovation, and Data Strategy at the Council for the Accreditation of Educator Preparation. Jennifer is a former Baltimore City teacher and Fulbright Teacher Scholar.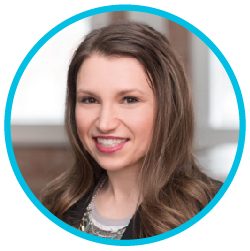 Lauren Manier
Program Associate, STEM Education, American Association for the Advancement of Science (AAAS), Washington, DC
Lauren Manier, a program associate with the IUSE and Noyce/ARISE initiatives at AAAS, works on various tasks surrounding these programs with the goal of fostering collaboration among PIs and others. Lauren brings experience working in higher education, on employee health and well-being at the University of Wisconsin-Madison, and most recently at American University with the Key Executive Leadership Programs. Lauren has a BS degree from the University of Wisconsin-Madison in Community and Nonprofit Leadership and Political Science.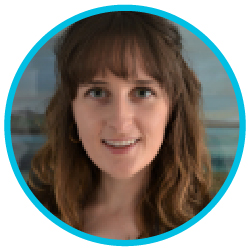 Betty Calinger
Senior Project Director, STEM Education, American Association for the Advancement of Science (AAAS), Washington, DC
Betty Calinger, an AAAS senior project director, is a member of the Noyce Program team supporting NSF-funded projects that prepare preservice STEM educators to teach in high-need schools. The ARISE initiative, a part of this effort, focuses on developing a research agenda for STEM teacher preservice education. Betty also administers two projects that build science literacy for all children in formal and informal settings through partnerships with STEM professionals, schools, and community-based organizations.