Rising to the Challenge
Creating Equitable Opportunities During a Remote Learning Environment … and Beyond
Virtual Miniseries
Dec. 5 • Dec. 12 • Jan. 16 • Jan. 23
Join NSTA for this special four-part, interactive, virtual miniseries, which is jointly hosted by the Association for Multicultural Science Education (AMSE) and NSTA's Committee on Multicultural / Equity in Science Education. Taking place in December and January, this miniseries is your source for the resources and best practices you need to support distance learning, in-classroom instruction, and hybrid teaching to specific student populations.
The one-price registration includes attendance to all four (4) parts of the miniseries. You can opt to attend all four of the two-hour Saturday sessions; drop in on one (or more sessions), or view them as your schedule permits.
Part 1
Addressing the Elephant in the Room
A Focus on Diversity and Equity Among Minority and Underserved Students in Geographic Locations
---
Saturday, December 5
11:30 AM–1:30 PM EST
This session focuses on equitable instructional strategies for teaching STEM to underserved populations.
Melissa Collins
Melissa Collins has been an elementary school teacher at John P. Freeman Optional School in Memphis, TN, for 21 years, where she is constantly amazed by her students' curiosity about the world around them. She is an expert in teacher leadership and voice, and she is an advocate for global learning, STEM education, and high standards. To help ensure that all children have access to a caring and committed teacher, she has mentored several teachers through the National Board process. Melissa is the recipient of several awards and honors, including the 2020 National Teacher Hall of Fame, 2020 Sanford Teacher Award, 2019 Harriet Sanford Award, 2018–2019 National Board Fellowship Program, the 2018 Global Teacher Prize Finalist (Top 50), the Queen Smith Award, the Stephen Sondheim Award, the Horace Mann Award for Teaching Excellence, the Presidential Award for Excellence in Mathematics and Science Teaching, the National Science Teaching Association Sylvia Shugrue Award, and the West Tennessee Teacher of the Year. She is a proud National Board Certified Teacher in the area of Early Childhood Education.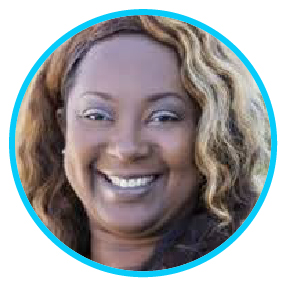 A. Nico West, PhD, MD
A. Nico West, PhD, MD, is an assistant professor of Pediatrics at the University of Tennessee Health Science Center (UTHSC). She earned BS degrees in both Biology and Psychology from the University of Memphis in 1999 and a PhD in the Interdisciplinary Sciences Program at the UTHSC College of Graduate Health Sciences through St. Jude Children's Research Hospital in 2007, and she completed her postdoctoral fellowship at UTHSC in critical care–related respiratory physiology in 2010. She earned her MD in 2013 at the UTHSC College of Medicine. Dr. West is currently research faculty in the Pediatric Critical Care Medicine Division at the University of Tennessee Health Science Center where she is developing her own research program in neurocritical care and is an investigator on research studies related to traumatic brain injury, social determinants of health, severe sepsis, COVID-19, among others in order to advance research in improving the care of critically ill children. She serves as the UTHSC Pediatric Critical Care Fellowship Research Director to recruit, advise, and mentor pediatric critical care medicine fellows in critical care–related research. She collaborates with the Center for Health Equity at Le Bonheur Children's Hospital to enhance community outreach, advocacy, education, and research in pediatric health disparities and social determinants of health. She is a recipient of the 2018 and 2019 Future Leaders Advancing Research in Endocrinology Fellowship award from the Endocrine Society to support her emerging research program intersecting traumatic brain injury and neuroendocrinology. Dr. West serves on local and national research committees; is an active member of the Endocrine Society, the Pediatric Acute Lung Injury and Sepsis Investigators Group, the Pediatric Neurocritical Care Research Group; and has authored and co-authored numerous publications. She is also a community and research mentor to undergraduate and graduate students. Among her mentees is Dr. Melissa Collins, STEM teacher at John P. Freeman K–8 Optional School. Dr. West is currently mentoring Dr. Collins in community-integrated STEM education development through the JPF STEM Club and STEM teacher outreach to improve student interest and growth in the STEM fields.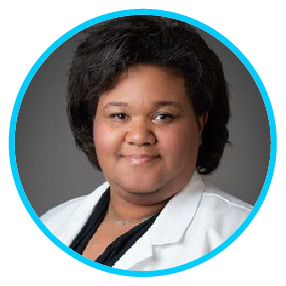 Keyundah Coleman
Keyundah Coleman recently served as the principal of John P. Freeman K–8 Optional School in Memphis, Tennessee, which specializes in preparing students to do well with STEM-related projects while employing the latest in research innovation and designs and with the support of strategic community partnerships. As an 18-year veteran educator, he has worked in both the public and charter school sectors of education to improve the quality of educational services within marginalized urban communities.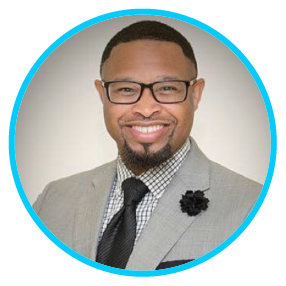 Dyane Smokorowski
Dyane Smokorowski is a 2019 National Teacher Hall of Fame Inductee, 2013 Kansas Teacher of the Year, and is currently serving as the coordinator of Digital Literacy in the Wichita Public Schools. "Mrs. Smoke," as she is known to her students, believes in a project-based, student-centered classroom that helps students build skills in communication, planning, research, and project implementation.