Shell Science Lab Regional Challenge

The Shell Science Lab Regional Challenge Competition recognizes exceptional and innovative science educators, to recognize outstanding K–12 school programs for their exemplary approaches to science lab instruction utilizing limited school and laboratory resources, and raise awareness and exposure of the outstanding work being done in the science education field in the following targeted areas near Shell USA Inc. assets:
Carson, California


LAUSDs in Carson, Mormon Island • Van Nuys, Colton • Long Beach

Geismar, Louisiana


Ascension Parish • City of Zachary SD • City of Central SD • City of Baker SD • East Baton Rouge Parish

New Orleans, Louisiana


Jefferson Parish • Orleans Parish • Terrebonne Parish • Lafourche Parish • Iberville Parish • St. Tammany Parish • St. Bernard Parish

Norco, Louisiana


St. Charles Parish • St. John Parish

Port Allen, Louisiana


West Baton Rouge Parish

Monaca, Pennsylvania


Cen. Valley • Aliquippa, W. Beaver • Beaver, Rochester, N. Brighton • Riverside • Beaver Falls, Blackhawk

Deer Park, Texas


Deer Park ISD • Pasadena ISD • LaPorte ISD

Houston, Texas


Region 4 Education Service Center
A distinguished panel of professional science educators will gather virtually to select the winners. To be eligible for consideration, all work must be current and cumulative as applicable.
The Shell Science Lab Regional Challenge Grand Prize winners will be honored during the Shell USA Inc. reception at the NSTA National Conference on Science Education.
Apply or nominate a colleague today!
Deadline: March 11, 2024
Sponsored By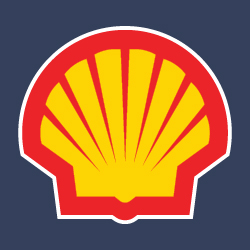 Shell USA, Inc.'s support entails professional development to science educators to improve their content knowledge and instructional methods, and to improve science instruction in classrooms and science labs. Recognition includes a lab makeover support package valued at $15,000 for elementary, and $20,000 for middle and high schools.
For More Information
Contact Amanda Upton, the Shell Science Lab Regional Challenge Competition liaison,
at 703.312.9217 or shellsciencelab@nsta.org.