Trade Book Thursday
December 1 • 24 Hour Sale
Thank you for being part of our first-ever Trade Book Thursday!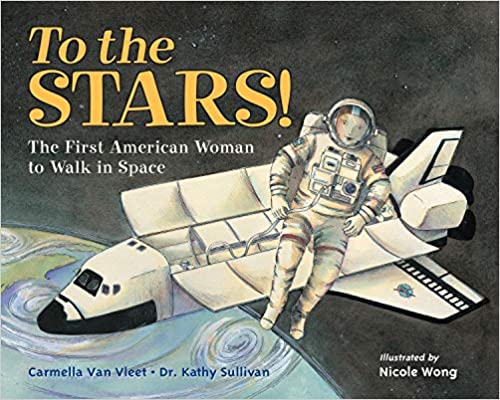 To the Stars! The First American Woman Walk in Space
By: Carmella Van Vleet
Kathy Sullivan wanted to go everywhere. She loved blueprints and maps. She loved languages and the ocean. She didn't like the question, "What do you want to be when you grow up?" She wanted to explore and do exciting things that girls weren't supposed to be able to do. Only men had the exciting jobs.
Kathy liked fishing and swimming; flying planes and studying science. That's what she liked and that's what she decided to do with her life. She followed her heart and eventually became a NASA astronaut and the first woman to walk in space. Kathy wanted to see the whole world and so she did: from space!
Hardback: $15.00
Energy Island: How One Community Harnessed the Wind and Changed Their World
By: Allan Drummond
At a time when most countries are producing ever-increasing amounts of greenhouse gasses, the rather ordinary citizens of Samsø have accomplished something extraordinary―in just ten years they have reduced their carbon emissions by 140% and become almost completely energy independent. A narrative tale and a science book in one, this inspiring true story proves that with a little hard work and a big idea, anyone can make a huge step toward energy conservation. The inspiring first book in the author's acclaimed series about real-world communities going green.
Hardback: $15.00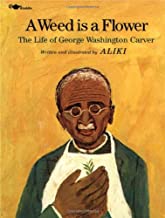 A Weed Is a Flower: The Life of George Washington Carver
By: Aliki
Discover how George Washington Carver went from a slave to an innovator of agricultural science in this luminously illustrated picture book.
Born a slave, George Washington Carver went on to become the most prominent black scientist of the early twentieth century.
Paperback: $10.00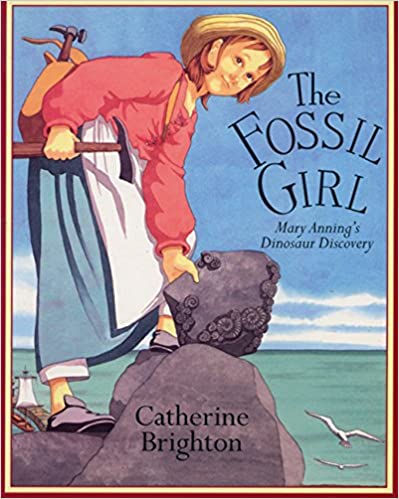 The Fossil Girl: Mary Anning's Dinosuar Discovery
By: Catherine Brighton
It's 1811. Ten-year-old Mary Anning, her brother Joe, and their widowed mother are eking out a meager existence running a little fossil shop in the seaside town of Lyme Regis. After a storm wipes out most of the shop's merchandise, Mary and Joe begin the slow work of restocking the shelves. They search high and low for fossils, and one day Mary spots a huge eye in a cliff face high above the town. She resolves to bring the creature down €" no matter what the risk. The exciting discovery and recovery of the first complete fossil of an Ichthyosaurus is told in an attractive graphic novel format, perfect for reluctant readers.
Paperback: $10.00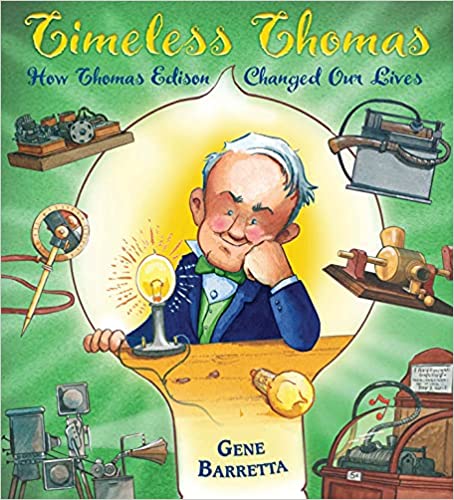 Timeless Thomas: How Thomas Edison Changed Our Lives
By: Gene Barretta
Edison is most famous for inventing the incandescent lightbulb, but at his landmark laboratories in Menlo Park & West Orange, New Jersey, he also developed many other staples of modern technology. Despite many failures, Edison persevered. And good for that, because it would be very difficult to go through a day without using one of his life-changing inventions.
Hardback: $15.00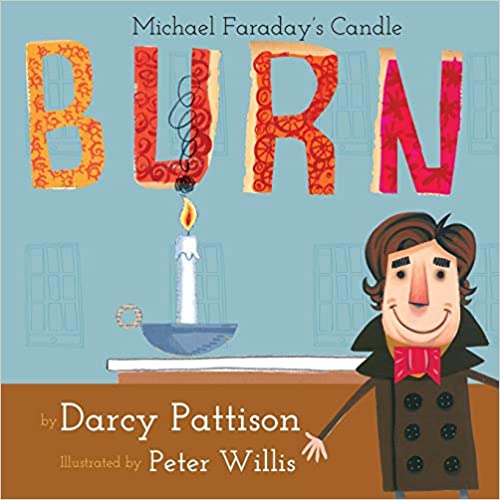 Burn: Michael Faraday's Candle
By: Darcy Pattison
Solid wax is somehow changed into light and heat. But how?
Travel back in time to December 28, 1848 in London, England to one of the most famous juvenile science Christmas lectures at the Royal Institution. British scientist Michael Faraday encouraged kids to carefully observe a candle and to try to figure out how it burned.
Since Faraday's lecture, "The Chemical History of a Candle," was published in 1861, it's never been out of print. Faraday originally gave seven lectures on how a candle burns. Pattison has adapted the first 6000-word lecture to about 650 words for modern elementary students. Known as one of the best science experimenters ever, Faraday's passion was always to answer the basic questions of science: "What is the cause? Why does it occur?"
Paperback: $10.00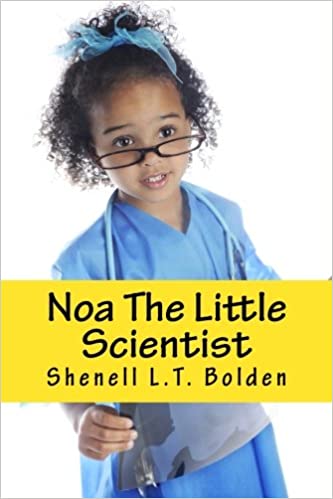 Noa, the Little Scientist
By: Shenell L.T. Bolden
Noa is your average elementary school kid. She likes school, she likes to learn and she loves to eat spaghetti! Noa's teacher Mrs. Campbell introduces her to science. Then her whole world opens up. She becomes enthralled with science and how things work. Join her on her journey of discovery.
Paperback: $10.00