Megan McArthur
National Conference in Atlanta • March 22-25, 2023
Opening Keynote Session
What Viewing Earth from Space has Taught Me
A Fireside Chat with NASA Astronaut Megan McArthur
Wednesday, March 22 • 5:15-6:15 PM
Speaker: Megan McArthur, NASA Astronaut
Moderator: Cindy L. Hasselbring
About the Session
Join NASA Astronaut Megan McArthur as she shares her passion for science and the experiments she conducted during her stay on the International Space Station. McArthur will be joined by NASA's K-12 Education Advisor Cindy Hasselbring for an inspirational fireside chat. They will discuss McArthur's thrilling experiences during more than 200 days in space, lessons learned, NASA's return to the moon through the Artemis program, and much more.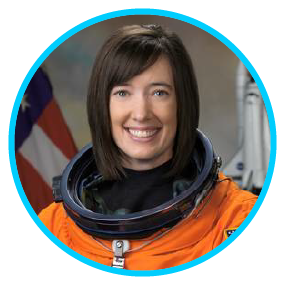 Speaker: Megan McArthur, NASA Astronaut
Megan McArthur was selected as an astronaut in 2000. She holds a bachelor of science in Aerospace Engineering from the University of California, Los Angeles, and a Ph.D. in Oceanography from the University of California, San Diego where she performed research activities at the Scripps Institution of Oceanography. McArthur served as a Mission Specialist aboard STS-125, the final space shuttle mission to the Hubble Space Telescope. The successful mission improved the telescope's capabilities and extended its life – it is still in operation today. In completing her first space mission, McArthur has logged almost 13 days in space. She most recently served as pilot of the SpaceX Crew Dragon spacecraft, named Endeavour, and NASA's SpaceX Crew-2 mission, which landed on November 8, 2021. It was the second commercial crew rotation mission aboard the International Space Station and the third crewed flight for that spacecraft. She also served as Flight Engineer of Expedition 65/66 on the International Space Station.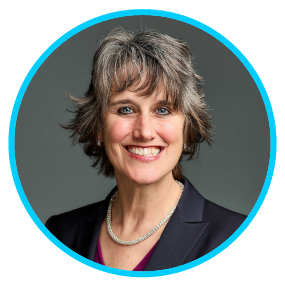 Fireside Chat Facilitator: Cindy L. Hasselbring
Cindy Hasselbring serves as K-12 education advisor for Next Gen STEM in NASA's Office of STEM Engagement (OSTEM). Previously, she served as assistant director for STEM education at the White House Office of Science and Technology Policy. While working at AOPA, Hasselbring led efforts to build a four-year high school aviation STEM curriculum. Hasselbring led STEM initiatives at the Maryland State Department of Education and was an Albert Einstein Distinguished Educator Fellow at the National Science Foundation. Hasselbring was awarded the Presidential Award for Excellence in Mathematics and Science Teaching at Milan High School in Michigan.