Inspiring Careers in Data Science
In celebration of April's Math Awareness Month, Domino Data Lab and NSTA have joined forces to spark excitement for careers in data science among elementary school students nationwide. In support of Domino's engaging, new children's book—Florence the Data Scientist and Her Magical Bookmobile—NSTA has developed a classroom-ready resource for K-5 educators.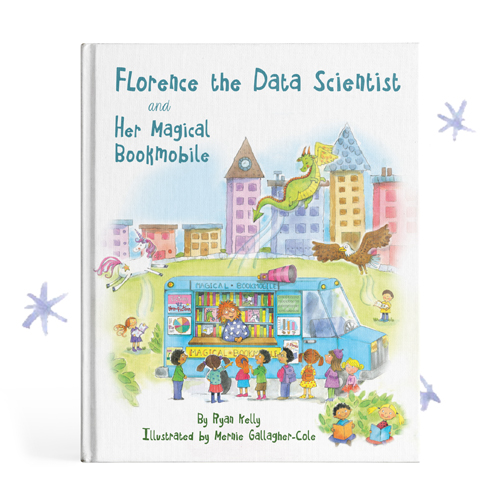 About the Book
Florence the Data Scientist and Her Magical Bookmobile is a picture book for young readers 6-8 that explores and explains one of today's most important and fastest growing professions: data science! How can recording and analyzing data for patterns help make predictions about the future? Join Beatrice as she finds out.
Developed in collaboration with parents at Domino Data Lab for parents like you!
"We are excited to partner with Domino Data Lab to ensure that even young children are exposed to this rapidly developing field. We commend Domino Data Lab for creating such a charming picture book that, when paired with educational materials for both teachers and parents alike, will be a resource to build awareness and excitement among budding data scientists."
Dr. Elizabeth Allan
NSTA President 2020–2021

About the Sponsor Organization
Data science is one of the fastest-growing, in-demand professions today. Domino Data Lab is the Enterprise MLOps platform that more than 20% of the Fortune 100 chooses to unleash data science teams and the IT organizations that support them. Model-driven companies including Allstate, Dell Technologies, and Bayer use Domino to accelerate model velocity for breakthrough research, increase collaboration, and rapidly deliver high-impact models. Domino is backed by Sequoia Capital, Coatue, Bloomberg Beta, Dell Technologies Capital, Highland Capital Partners, and Zetta Venture Partners.