Expo Hall
National Conference in Kansas City • Oct. 25-28, 2023
Discover the latest and greatest science and STEM teaching and learning resources, tools, and products available.
Kansas City Convention Center, Bartle Expo Hall
---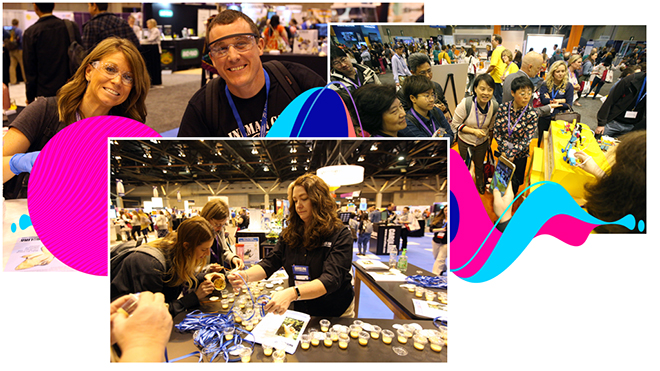 Engage in one-on-one conversations with industry representatives, view product demos, and explore new resources that'll help sharpen your practice and boost student performance.
Schedule
---
Thursday, October 26
10:50 AM-5:00 PM
Friday, October 27
9:00 AM-5:00 PM
Saturday, October 28
9:00 AM-3:00 PM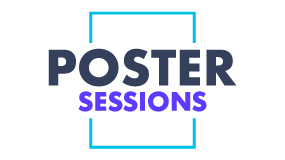 Poster Sessions
Presenters will describe strategies or tools by referencing the various graphics, texts, and/or illustrations from a prepared poster and table space provided in a share-a-thon format.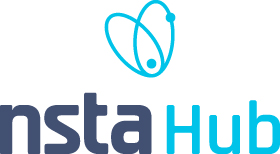 NSTA Hub
Make sure to visit the NSTA Hub in the Expo Hall during the conference! Located on the 1100 aisle, you can't miss us. We'll have a variety of fun activities and photo opportunities PLUS a store showcasing the latest NSTA Press books available and awesome t-shirts to make the perfect conference souvenir!
While at the Hub, you'll have the opportunity to:
Explore the NSTA Store, where you'll enjoy FREE shipping (within the United States) on every purchase.
Uncover the ultimate conference keepsakes - Coffee mugs, trendy T-shirts, and a treasure trove of other goodies await you!
Immerse yourself in daily Hub Chats – High-energy conversations and dazzling demos of NSTA's latest offerings!
Make sure to visit our Giveaways Station! Grab your exclusive conference ribbon and a stunning poster for your classroom or office!
Take part in our fun, community photo shoot, as we celebrate the vibrant and diverse faces of our member community.
Make your voice heard in our "Question of the Day" visual voting activity. Share your opinion and shape the NSTA experience!

Planning or continuing a career in education? This event is for you!