National Harbor, MD • Nov. 11-13
Area Conference on Science Education
Registration is now closed and no on-site registration is planned.
Attending the National Harbor Conference?
Get access to sessions, schedules, presenters, and more.
To attend the NSTA area conferences, proof of a COVID vaccination and/or a negative COVID test through CLEAR Health Pass is required.
NSTA is back—and we can't wait to see you at our face-to-face area conference in National Harbor, Maryland!
This past year has been tough. It's time to reconnect with colleagues and friends in-person this November in National Harbor—just miles from Washington, D.C. —for NSTA's second area conference.
Join us as we chart a new path forward for science teaching and learning in the wake of the pandemic. Be part of the conversation about inclusive classrooms, supporting students post COVID-19, developing authentic assessment strategies, linking literacy and science, and so much more.
Plan to visit our famous Exhibit Hall and take advantage of exhibitor workshops as well as hundreds of presentations and sessions.
See you this November in National Harbor/Washington, D.C.!
Proposal notifications will be e-mailed by the week of September 27.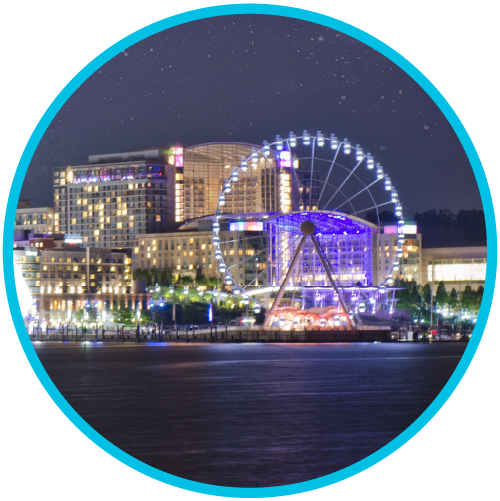 Body
Customize your conference experience!
Browse our full selection of sessions that you can attend.
What's Happening in National Harbor
Thursday, November 11 • 3:45–5:00 PM
Teaching in the Digital Age. Literally.
---
Carter Clinton
Postdoctoral Scholar, Department of Anthropology, Penn State
As a teacher, connecting with students and connecting students to the curriculum is becoming either more difficult or more effortless, depending on the perspective. The ability to teach students using state-of-the-art technology makes for displaying concepts and topics more efficient than ever. With the global pandemic amidst and with no foreseeable end in sight, we've converted to convenient online instruction. But how do we incorporate that meaningful teacher-student social interaction? Carter will pull from his own experience to share the events that sparked his early interest in science and the teachers who curated that spark. He will discuss his current research with the New York African Burial Ground and the importance of listening to students to hear their perspectives and enrich the lesson. Setting a trajectory for students and teachers themselves is a necessary component of academia, and we must introduce students to all career paths and create a solid plan of development to continue evolving as masters of instruction.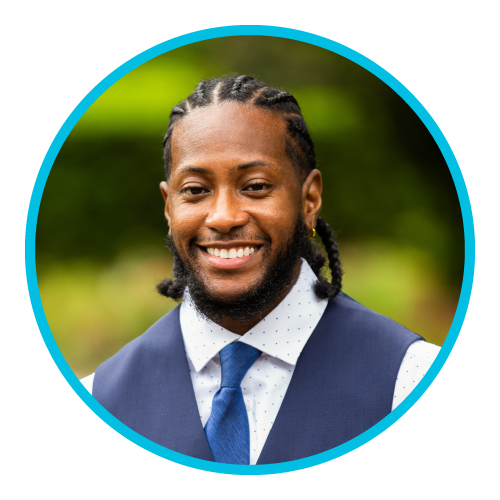 Speaker Bio
More
Dr. Carter Clinton is a postdoctoral scholar in the Department of Anthropology at Penn State, a recent graduate of Howard University, and former assistant curator of the W. Montague Cobb Research Laboratory. He is a genetic anthropologist, National Geographic Explorer, and Cosmos Foundation Scholar. Carter's research interests include studying understudied, unidentified African descended peoples (historical and contemporary) to fill in the missing genetic identity gaps created by the Trans-Atlantic Slave Trade. He has extensive experience working with historical populations of the African diaspora, most notably the New York African Burial Ground (17th–18th Century) and the Cobb Collection (19th–20th Century).
Carter is working to combat the paucity of African-descended representation and expand the presence of African-descended peoples in genomic databases. Ultimately, his research goals include exploring the genomic identities and evolutionary variation of African-descended peoples and uncovering implications for disease susceptibility (genetic and infectious) to provide an informed foundation for medical professionals to use for treatment as we move into the age of precision medicine.
Friday, November 12 • 11:00 AM–12 Noon
Call to Action for Science Education
---
Heidi Schweingruber, PhD
Director, Board on Science Education, The National Academies of Sciences, Engineering, and Medicine
Erika C. Shugart, PhD
Executive Director, National Science Teaching Association
Jim Short
Program Director, Leadership and Teaching to Advance Learning, National Education Program, Carnegie Corporation of New York
In July, the National Academies of Sciences, Engineering, and Medicine issued the report Call to Action for Science Education: Building Opportunity for the Future. In the report—funded by the Carnegie Corporation—leading scientists, educators, and other key stakeholders identify effective science education practices and lay out the major challenges educators face to implement a coherent K–16 science education program.
The report provides recommendations that call on federal agencies, state and local governments, and other stakeholders to elevate the status of science education and make science education a core national priority, and empower and give local communities the resources they need to deliver equitable science education and to track progress. Panelists will provide key highlights from the report, share their vision for the future of science and STEM education, and discuss what educators can do to help implement the report's recommendations.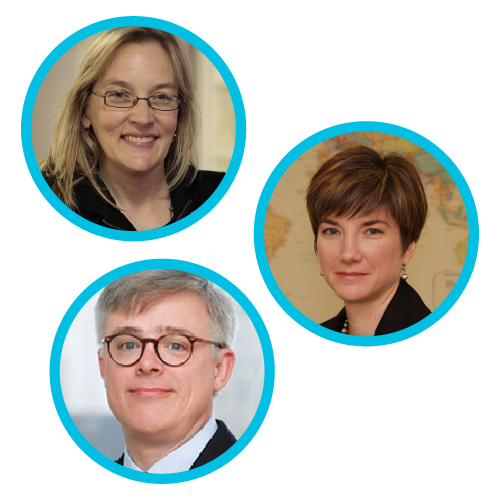 Speaker Bios
More
Heidi Schweingruber, PhD
Heidi Schweingruber is director of the Board on Science Education at the National Research Council (NRC). She has been involved in many of the major projects of the board since it was formed in 2004. Heidi co-directed the study that resulted in the report A Framework for K–12 Science Education (2011), which is the first step in revising national standards for K–12 science education. She served as study director for a review of NASA's pre-college education programs in 2008 and co-directed the study that produced the 2007 report Taking Science to School: Learning and Teaching Science in Grades K–8. Heidi was an editor on the NRC reports America's Lab Report (2006), Mathematics Learning in Early Childhood (2009), Discipline-Based Education Research (2012), STEM Integration in K–12 Education (2014),,and Science Teachers' Learning (2016). She co- authored two award-winning books for practitioners that translate findings of NRC reports for a broader audience: Ready, Set, Science! Putting Research to Work in K–8 Science Classrooms (2008) and Surrounded by Science (2010). Prior to joining the NRC, Heidi worked as a senior research associate at the Institute of Education Sciences in the U.S. Department of Education.
Erika Shugart, PhD
Erika Shugart is executive director of the National Science Teaching Association. Before joining the association staff in March 2021, Erika served as chief executive officer and executive director of the American Society for Cell Biology (ASCB), a Maryland-based professional society for more than 7,000 cell biologists worldwide. Prior to joining ASCB in 2016, she served as director of Communications and Marketing Strategy at the American Society for Microbiology.
Between 2003 and 2013, Erika oversaw the development of new digital media exhibitions, online experiences, and programs as deputy director of the Marian Koshland Science Museum of the National Academy of Sciences. She also directed the National Academy of Sciences' Office on Public Understanding of Science, managing several projects, including the article series Beyond Discovery.
Erika has been recognized as a leader in the fields of informal science education and science communication. In 2010, she was elected as a AAAS Fellow for distinguished contributions and leadership in public understanding and engagement in science. She was a Noyce Leadership Fellow from 2012 to 2013. In 2007, the National Academy of Science awarded her with an Individual Distinguished Service Award and she shared Group Distinguished Service Awards in 2004 and 2011.
Jim Short
Jim Short is a program director within the Carnegie Corporation of New York's Education program, where he manages the Leadership and Teaching to Advance Learning portfolio. Jim oversees grantmaking aimed at preparing and supporting teachers and school and system leaders for learning environments that enable students to develop the knowledge, skills, and dispositions they need for future success.
Saturday, November 13 • 3:00–4:00 PM
Education Is the Foundation to Combating Climate Change
---
Jasmine Sanders
Executive Director, Our Climate; and Climate Scientist, Advocate, and Strategist, Washington, DC
Climate change is a global human issue that affects each and every one of us, yet impacts some of us disproportionately. Jasmine Sanders will speak to attendees about this intersectional, complex issue; its various impacts; how educators are part of the solution; and the organization she leads that works with young people on an everyday basis to advocate for change. "Imagine the possibilities when we use our power as educators and tap into young bright minds to make a difference."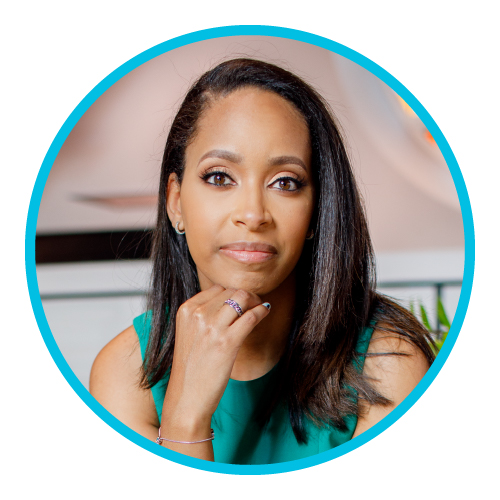 Speaker Bio
More
Jasmine Sanders is a climate scientist, strategist, advocate, and native of Monroe, LA Growing up in Louisiana, she witnessed the impact of rising sea levels and underpriced fossil fuels that led to devastating oil spills, hurricane that exacerbated the existing stressors and social inequities, and that state washing away. Motivated by her love of science and passion for climate policy, she researched the effects of rising sea temperatures on corals in her graduate studies in the United Kingdom.
Jasmine is executive director of Our Climate, a climate change advocacy organization energized by its youth grassroots movement. Striving to raise awareness of the intersecting effects of climate change and the communities of color who are disproportionately affected, she utilizes the positivity that results from uplifting our youth to make a global impact.
Jasmine has written legislative briefs for the U.S. House of Representatives Science, Space and Technology Committee, and worked for Terpstra Associates, a DC lobbying firm where she advocated on Capitol Hill for agricultural and environmental issues.
She earned a graduate degree from the University of Essex with an MSc in Tropical Marine Biology. Jasmine is a graduate from the University of South Alabama with a BS in Biology and a minor in Spanish.