Explore voice artificial intelligence and help to improve life in space with your students
NSTA, along with Mobile CSP and MIT App Inventor, partnered with Amazon Future Engineer on the Alexa for Astronauts program. The new STEM curriculums designed for the program allows high school educators to dive deeper into computer science learning and the Artemis I mission with their students.
FREE NSTA Daily Do Playlist
Using AI to Monitor Health
Alexa for Astronauts: Using AI to Monitor Health—is a series of three lessons that expose students to ideas about artificial intelligence and computer programming in the context of life science utilizing Amazon Alexa and MIT App Inventor. Students design an Alexa skill to help monitor astronauts' physical health during deep-space exploration.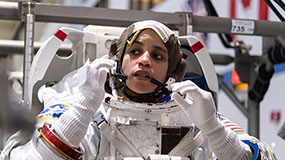 Lesson Plan 1
Time: Two 50-minute class periods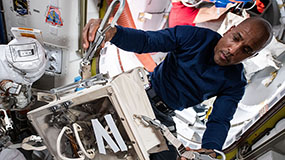 Lesson Plan 2
Time: Two 50-minute class periods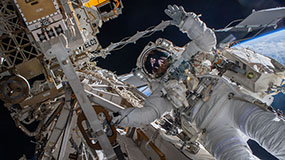 Lesson Plan 3
Time: Two 50-minute class periods
FREE Support Materials
Professional Learning Units
Professional Learning Units are bite-sized, self-paced, and asynchronous short courses to improve your practice, enrich your students' learning, and increase equitable participation in your classroom.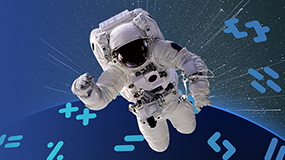 Professional Learning Unit
2 Credit Hours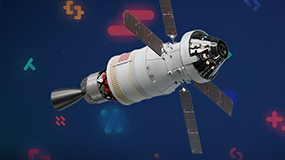 Professional Learning Unit
2 Credit Hours
Journey to the moon on Amazon Future Engineer's Callisto®: Space Innovation Tour!
About the Sponsor Organization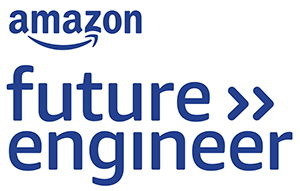 Amazon Future Engineer is a childhood-to-career computer science education program intended to inspire and educate millions of students from historically underrepresented communities globally, including hundreds of thousands of students in the U.S. each year. Students explore computer science through school curriculum and project-based learning, using code to make music, program robots, and solve problems. Additionally, each year Amazon Future Engineer awards 250 students with four-year, $40,000 scholarships and paid internships at Amazon, as well as names 10 Teacher of the Year winners, awarding $30,000 prize packages for going above and beyond to inspire students in computer science and to promote diversity and inclusion in the field. The program is currently available in the U.S., UK, France, Canada, India, and Germany.
For more information, visit amazonfutureengineer.com.