Awards and Recognition Program
Applications for 2022-2023 NSTA Awards will be open October 17, 2022.
Applications for the Shell Science Teaching Award and the Shell Urban Science Educators Development Award are due December 21.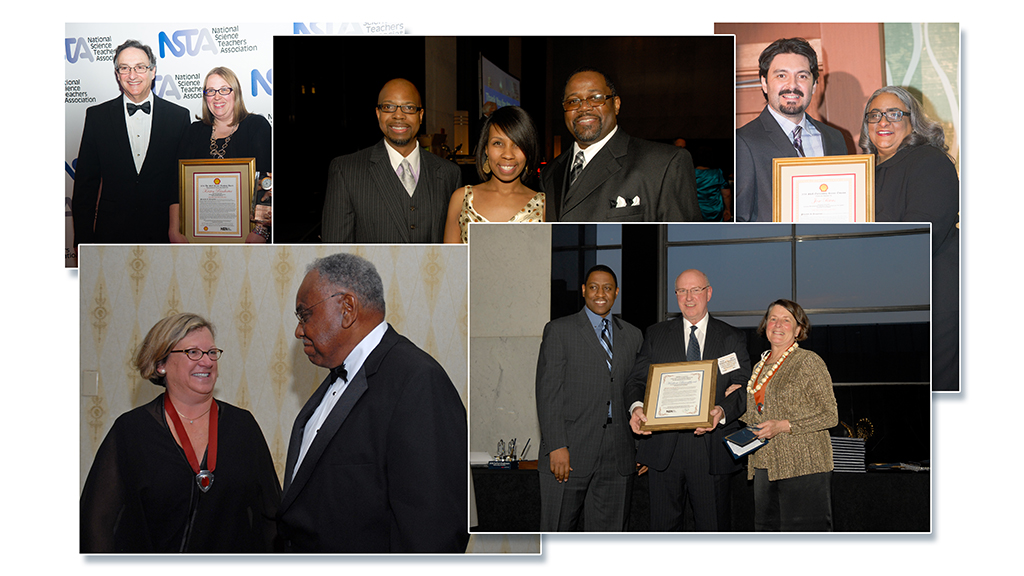 Recognizing Excellence in Science Teaching and Learning
NSTA Awards recognize exceptional individuals for their accomplishments and outstanding work in the science education field.
Thanks to our generous sponsors, more than $60,000 in cash and prizes is available yearly.
We offer 15 award programs, designed for all grade levels, and awards that recognize informal educators, researchers, engineering educators, new teachers and more.
Body
Thanks to our sponsors!
NSTA thanks this year's sponsors for their support of science education, science teachers and their proactive efforts in the science education field.