Do you need support in identifying teachers' science learning needs and planning the appropriate professional learning?
After an initial conversation with an NSTA expert, who will help determine which products and services best support your specific school or district professional learning goals, you will be empowered to help your teachers make the most of this partnership. Your teachers also gain from yearlong access to online mentors through our website.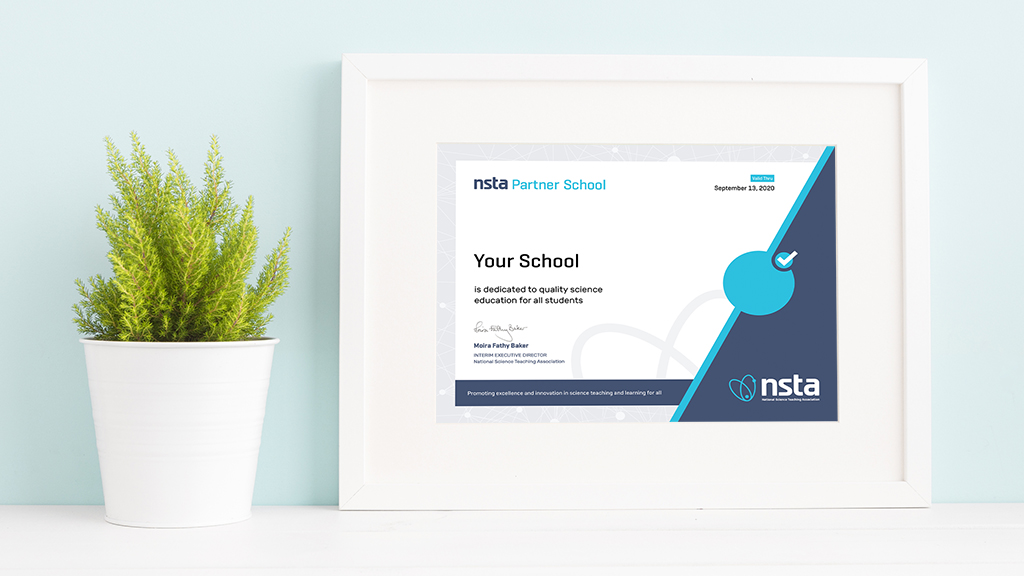 Do you want to show your dedication to quality science education?
Parents and other community stakeholders will appreciate your dedication to quality science instruction for all students when they see the NSTA Partner School or District certificate on your website or hanging in the school office.