Awesome Websites and More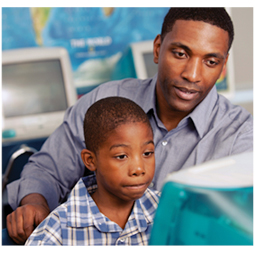 NSTA strongly believes that parents can and should play an integral part in their child's science education. Listed below are websites taken from the NSTA e-newsletter Scientific Principals that parents can use to find out more about science education and engage their children in fun, simple science experiments and activities.
Kids can grow restless during the summer, so CyberCamp, a virtual-reality summer camp part of the 4-H Youth Development Plan, is a web-based learning environment for kids ages 8–12. Through online activities in a safe zone, campers learn about ecosystems, health and safety, and more. Only parents, guardians, and caregivers can register campers.
Watch pandas at The National Zoo and Appaloosa horses play at the Saddlebrook Appaloosas Ranch with free critter cams, available from Animal Planet.
The U.S. Department of Education provides age-appropriate activities for students to do at home (with adult supervision, of course). Many incorporate solids and liquids, and they are available in Spanish for bilingual households.
At the "Why Is the Sky Blue?" web page families they can learn about light and find fun, easy activities to do with students at home.
Looking for good science books? NSTA partners with The Children's Book Council to select a list of the year's best science trade books and breaks it down by topic and grade level. For a trusted source of teacher-approved literature, see the Outstanding Science Trade Books for Students K–12: 2008.
Weather is not always our friend, and students are often more interested in the bad than the good. To help them make sense of tornadoes, check out this tornado activity.
At the Dictionary of Units of Measure find out everything you need to know about units of measures, especially where balancing and weighing are concerned.
The National Geographic Society has a fun and informative GeoBee Challenge that post 10 online questions every day from the National Geographic Bee. Visitors to the site can play as often as they like, and there is a brand-new quiz every day.
Children will soar to new levels with this flying activity titled "Flying Together."
Sampling is the core idea with this activity on counting populations.
And also check out: