Fall21 Highlights
Live & On Demand • January 29
Hot Topic Sessions and Popular Workshops From NSTA Fall Conferences
Extend your learning with NSTA's virtual Fall21 Highlights! Revisit hot topic sessions and popular workshops from our most recent fall area conferences. In addition to the on-demand, encore sessions from our fall conferences, you will have a front row seat to powerful live presentations from thought leaders and educators who share your passion for teaching and learning science.
LIVE SESSION • 1:30-2:30 PM EST
The Meaning Beyond the Words: How Language, Race, and Culture Impact Science Teaching and Learning
This presentation explores how race, culture, and language intersect to create the condition of contemporary learning. For years, research on the language of classrooms explored how the way we say things impacts students' sense of belonging. Despite this research, Science and Technology Education have failed to adequately explore how issues of race, language, and culture shape the outcomes of teaching and learning in science. From a theoretical perspective, the talk will explore the Language-Identity dilemma. As students learn, the way academic language is taught to them can present a cognitive and cultural conflict. From a cognitive perspective, if science is taught without respect to the implications of how language is learned, students can be misunderstood and misunderstand the teacher's complex discourse. From a cultural conflict perspective, students may feel they are cultural outsiders when the language of the classroom positions them as outsiders.
SPEAKER
Bryan Brown, PhD
Associate Professor of Science Education, Stanford University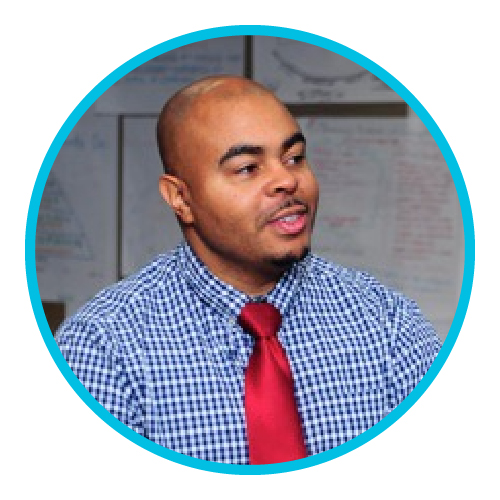 LIVE SESSION • 3:00-4:00 PM EST
Teaching Environmental Justice Theory and Applications in STEM
This presentation will focus on how social, political, and biophysical factors structure access to water, using the concept of environmental justice to draw attention to issues of fairness and equality in the ways different social groups gain access to natural resources. The history of spatial segregation in the U.S. has had real consequences for how water is distributed, diverted, stored, and managed across urban and rural landscapes. In this talk, Melissa will introduce a theoretical framework based on current research in environmental justice that considers distributive, procedural, and recognition justice. Looking at case studies in the Pacific Northwest, she will demonstrate how water managers and researchers can use this framework to ask questions that will illuminate opportunities to support diversity, equity, and inclusion approaches in their work.
SPEAKER
Melissa Haeffner, PhD
Assistant Professor, Department of Environmental Science and Management, Portland State University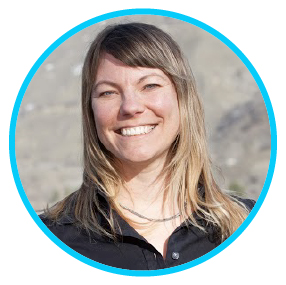 LIVE SESSION • 4:30-5:30 PM EST
Curiosity, Creativity, and Courage: Exploring at the Confluence of Science, Art, and Justice
We all live within the land, the ocean, the rains, the winds. Changes in these due to our climate crisis are everywhere and impact us all. These changes are often slow and subtle, punctuated by intense activity: storms, landslides, fires. If we only notice these catastrophes, then we are missing a critical part of the story. Erin will share two passions of hers. One is the value of spending more time observing and being curious about the slow and subtle changes happening in our own communities, because slow and subtle changes matter. The other is to expand who is doing the observing, because who does the science defines how the science gets done, who benefits from the science, and, ultimately, what science matters. Erin will share information on Inspiring Girls Expeditions, a FREE field science program that has its application period open for 16–18 year-old girls and gender nonconforming/nonbinary students now.
SPEAKER
Erin Pettit
Associate Professor of Glaciology, Oregon State University, Corvallis