Johns Hopkins Wavelengths
Tuning In to Cutting-edge Sciences
Johns Hopkins University—the first research institution in the United States, now home to the broadest representation across the range of STEM fields—counts Nobel laureates, MacArthur Foundation fellows, Sloan Research Fellows, and National Academy of Sciences members among its ranks of thousands of globally-recognized researchers. In hundreds of field stations, labs, research centers, and institutes, hunches evolve into ideas, which are honed into solutions to the world's daunting challenges, and opportunities for thrilling discoveries. NSTA is pleased to connect the work and stories of these inspiring professors to teachers and their students nationwide.

Johns Hopkins Wavelengths: Tuning In to Cutting-edge Sciences lesson plans fuse the work of global experts to academic standards for students to fuel the curiosity and problem-solving skills of our next generation of scientists.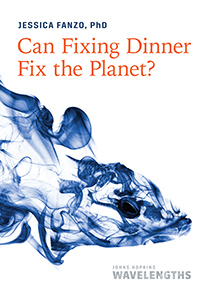 Can Fixing Dinner Fix the Planet?
How can consumers, nations, and international organizations work together to improve food systems before our planet loses its ability to sustain itself and its people?
Lesson Plan • Middle School
How does eating beef affect climate change?
Co-authored by Dr. Jessica Fanzo, Johns Hopkins University Professor of Global Food Policy and Ethics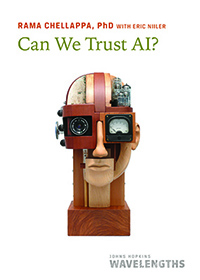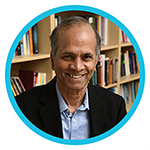 by: Rama Chellappa, PhD
About the Sponsor Organization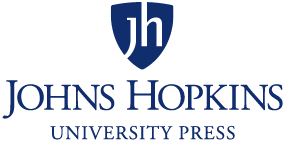 In classrooms, field stations, and laboratories in Baltimore and around the world, Johns Hopkins University researcher-professors are opening the boundaries of our understanding about the world's complex challenges and thrilling explorations. The Johns Hopkins Wavelengths science communication series brings readers inside their stories, presenting pioneering discoveries, inventions, and solutions that benefit people in their neighborhoods and across the globe in artificial intelligence, cancer research, environmental risks, epidemiology, health equity, marine robotics, planetary science, and other critical areas of study. Through compelling narratives and accessible explanations, their insights will spark conversations from classrooms to dining rooms to boardrooms. Launched in 2021, this broadcast, digital, and print media enterprise is a partnership between the Johns Hopkins University Press and the University's Office of Research.