Dr. Sammy Ramsey & Mini Contreras
National Conference in Kansas City
Opening Keynote Session
Using Stories to Connect With All Learners
Science Storytelling In And Beyond The Classroom
Wednesday, October 25 • 5:15-6:15 PM
Speakers: Dr. Sammy Ramsey & Mini Contreras
About the Session
Our brains are wired for stories. Stories make learning stick and can make science relatable and relevant to students' lives. Stories in science are also shaped by both who is doing the telling and how they're telling us about it. We want our students to have the opportunity to envision themselves as scientists. If a scientist looks like our students, speaks their language, struggles, and celebrates like them, then students begin to see science as a possibility for themselves—something to explore and enthusiastically engage with.
To make science learning more story-driven and inclusive, Complexly and BioInteractive have teamed up to refresh Crash Course's hugely popular YouTube biology series. The new series, produced fully in both English and Spanish, opens a window into the process of science, highlighting its collaborative, community-driven nature, through engaging stories of discovery by a diversity of scientists both past and present.
Join the new hosts of the series—Dr. Sammy Ramsey and Minerva Contreras—as they share their inspirational personal journeys to science and their aspirations for connecting with science learners both in and beyond the classroom through the power of story.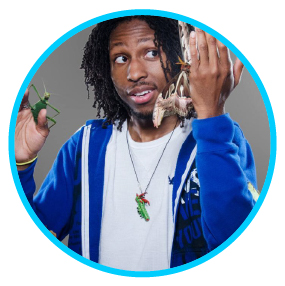 Dr. Sammy Ramsey
Dr. Ramsey received his B.S. from Cornell University, his Ph.D. in entomology from the University of Maryland College Park, and completed his post-doctoral training at USDA-ARS Bee Research Laboratory. He now serves as Endowed Professor of Entomology at CU Boulder's BioFrontiers Institute and the Ecology and Evolutionary Biology Department. Featured on numerous platforms and programs, Ramsey is celebrated as an engaging science communicator. He uses this talent to make science more accessible to a broad audience.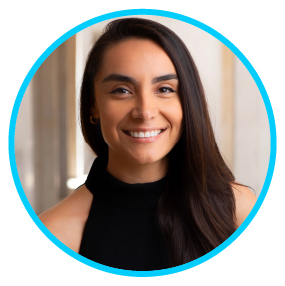 Mini Contreras
Mini Contreras is a doctoral student in neuroscience at the Salk Institute in San Diego. She received her BS degree in Biotechnology Engineering at Universidad Autonoma de Queretaro, Mexico, and her continuing MS in Neuroscience at UCSD. She studies the cellular and molecular mechanisms that allow our brains to change in response to experience. Mini is passionate about making scientific careers accessible to underrepresented minorities and co-created and directs the Colors of the Brain-KIBM Undergrad Scholars Research Program. She leverages her scientific knowledge to creatively communicate science to diverse audiences through different platforms.