What IS Social Justice Teaching in the Science Classroom?
Virtual Miniseries
March 6, 13, 20, 27
Join NSTA for this special four-part, interactive, virtual miniseries, which is jointly hosted by the Association for Multicultural Science Education (AMSE) and NSTA's Committee on Multicultural / Equity in Science Education. Scheduled throughout the month of March, this miniseries is your source for resources and strategies for motivating and enhancing the participation of traditionally underrepresented students in science through the lens of equity and social justice.  
The one-price registration includes attendance to all four (4) parts of the miniseries. You can opt to attend all four of the 2.5-hour Saturday sessions; drop in on one (or more sessions), or view them as your schedule permits. The last 30 minutes of each session will be a roundtable discussion for participants to ask additional questions and/or share their own experiences and stories.
Registrants will be able to access the recorded program for 90 days after the miniseries ends.
This series is sold out!
If you would like to participate, please join us in June.
Part 1
Designing for Rightful Presence in K–12 Science Teaching and Learning
Pushing Beyond Equity as Inclusion
---
Saturday, March 6
11:30 AM–2:00 PM EST
In this seminar, we provide an overview of Rightful Presence, a guiding framework for social justice science teaching that pushes beyond equity as inclusion. Instead of merely extending a static set of rights to students, Rightful Presence orients the field toward new forms of teaching that restructure learning opportunities so that the lives of all youth are made visible and integral to science, especially those made historically invisible in STEM through systemic racism and heteropatriarchy.
Keynote Speakers
Angela Calabrese Barton
Professor, Educational Studies Dept., University of Michigan, Ann Arbor, MI
Angela Calabrese Barton is a professor in STEM Education and the Learning Sciences in the Department of Educational Studies at the University of Michigan. Her research focuses on issues of equity and justice in STEM education in school and community settings. She studies the design of learning environments, including pedagogies and approaches in support of justice-centered expansive learning outcomes such as critical agency, identity work, and social transformation (as grounded within expanding disciplinary expertise). Angela also designs methodologies for embracing authentic "research + practice" work that attends to practitioner and youths' voices and critically engages the goals of equity and justice. A former chemistry teacher, she has also designed and taught community-based STEM for over two decades in homeless shelters and community organizations in different cities in the U.S. Angela has served as a WT Grant Foundation Distinguished Fellow and she is currently a Fellow of the American Education Research Association. She is currently co-editor of the American Educational Research Journal and is the former co-editor of the Journal of Research in Science Teaching. Angela's work has been published in many journals, including Science Scope, Science & Children, Educational Researcher, the American Educational Research Journal, the Journal of the Learning Sciences, Journal of Research in Science Education, and Science Education.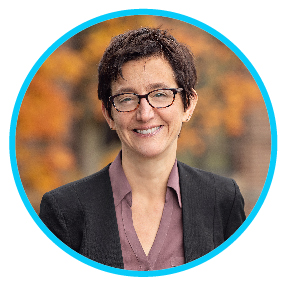 Edna Tan
Professor, Teacher Education and Higher Education (TEHE) Department, University of North Carolina, Greensboro
Edna Tan is a professor of science education at the University of North Carolina at Greensboro. Her collaborative research investigates what constitutes equitable and consequential science and engineering learning for historically underrepresented, minoritized youth across learning contexts and over time. She investigates how systemic injustice is made manifest in local practices and the related impact of such oppressive local practices on youths' science and engineering learning experiences. Her work is also focused on understanding how youth's experiences across science-related settings and across time can be studied and understood as holistic experiences, rather than siloed in particular formal or informal settings. Edna's research has been published in many journals, including the American Educational Research Journal, Teachers College Record, the Journal of the Learning Sciences, Journal of Research in Science Education, and Science Education.