Amazon Fulfillment Center Tours
A virtual field trip for every future engineer
#1 Choose a tour date and time
Amazon offers 8 public tours per week. Select a month below to see the dates/times available. Tours will continue throughout summer and fall.
If these times don't fit your schedule, use our On-Demand Video Recording or see interactive options in the Teacher Toolkit.
#2. Watch and interact in one of two ways:
In-class: If students are learning in-person, only the teacher needs to register. Teachers should project the tour in class and use a mouse on the large screen to answer interactive questions.
Remote Learning: Teachers can reserve up to 100 tickets for remote students during registration. We will email the teacher a unique link for each remote learner. Distribute these links to students before the tour (see Teacher Toolkit for support/templates to make this easy). The links allow students to participate in interactive trivia questions and provide better audio than screen-sharing. Remote students can also register for the tour themselves if preferred.

Lesson Plan • 3-5
Students-as-engineers design a process to use the least amount of packing materials possible to pack and ship school supplies to reduce waste. Students compare their packing process to the packing process designed by Amazon's engineers. Students build understanding of engineering ideas including there are multiple ways to solve a problem using the same criteria and constraints and that engineers share ideas and build on each other's ideas to design and improve technologies.
Lesson Plan • 9-12
Students engage in science and engineering practices and use cause-and-effect thinking to make sense of human impact on the environment. This Daily Do explores how the choices we make directly and indirectly impact the health of the environment.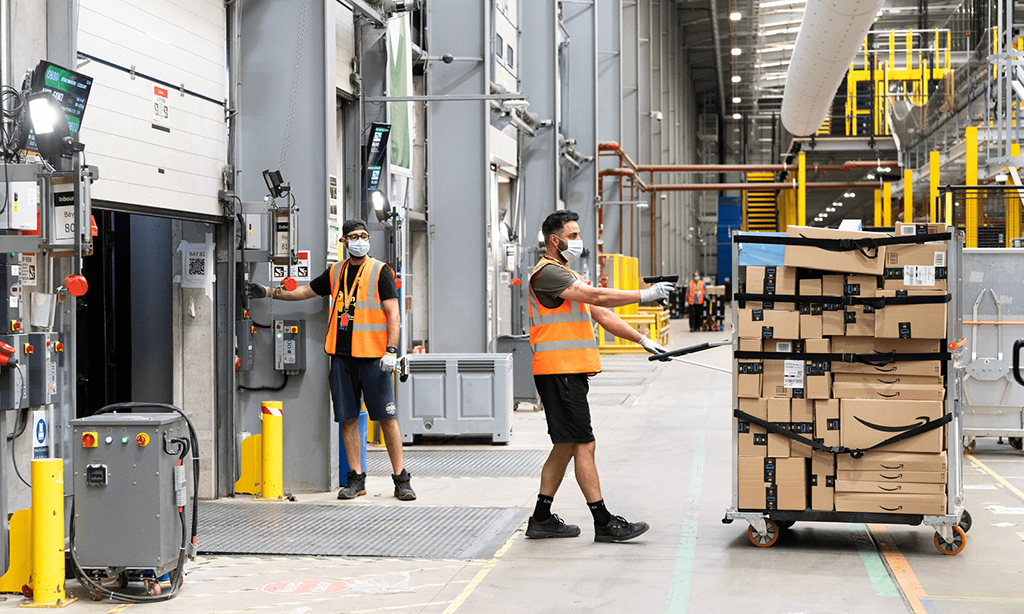 The Teacher Toolkit provides educators with slides, worksheets, and extension activities aligned to the CSTA K-12 Computer Science Standards. Use these materials to dive deep into computer science learning and to set students up for success before, during, and after the tour. The toolkit also includes a recorded interactive video to share with any students who cannot attend the live tour.
More ways to explore with Amazon Future Engineer
Ready to take your computer science education to the next level? Try out these other computer science activities by yourself or with your class.