Dr. Leigh Ann DeLyser
National Conference in Atlanta • March 22-25, 2023
Featured Speaker
Prepare the Solvers
Friday, March 24 • 9:20-10:20 AM
Speaker: Dr. Leigh Ann DeLyser
About the Session
The world is full of complex problems to solve, and today's youth will be the solvers of tomorrow. In this multidisciplinary and interconnected world, solvers will need to bring scientific thinking, reasoning, questioning, and computation as a part of their toolbox every day. Integrating these high-end skills is no easy feat. In this session, we will aspire to imagine a classroom that brings these multidisciplinary skills into practice connected to research and standards.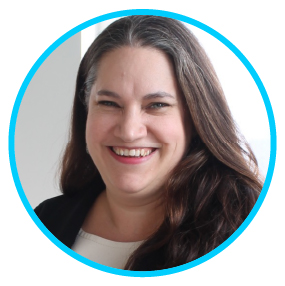 Dr. Leigh Ann DeLyser
Dr. Leigh Ann DeLyser has spent her career building the K-12 computer science (CS) field. As an Executive Director of CSforALL (csforall.org), she oversees programs and strategic planning and supervises research to build support for high-quality CS education at all levels. A former high school and university CS educator, DeLyser understands the challenges faced by teachers, administrators, and students developing their competency in the field and accessing high-quality learning opportunities and resources. Her influential "Running on Empty" report guides policies and research that support high-quality program implementation. Previously, DeLyser was Director of Research and Education at CSNYC, which built a foundation for CS in New York City public schools. She received a Ph.D. in Computer Science and Cognitive Psychology, with a focus on CS education, from Carnegie Mellon University.