Marisol Quevedo Rerucha
National Conference in Atlanta • March 22-25, 2023
Featured Speaker
Beyond the Surface of Race, Equity, Diversity and Inclusion
Friday, March 24 • 9:20-10:20 AM
Speaker: Marisol Quevedo Rerucha
About the Session
This uniquely inspiring and collaborative session invites participants to engage in the deep individual and collective work needed to transform educational systems and build a culture of responsiveness. This session offers an integrated approach between trauma-informed care, cultural competency, and restorative-resiliency practices. Strategies will be offered to ensure a fully restorative and healing-centered culture that is apparent in policy and action.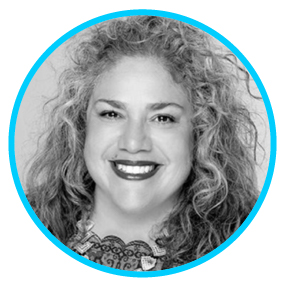 Marisol Quevedo Rerucha
Marisol Quevedo Rerucha, author of Beyond the Surface of Restorative Practices: Building a Culture of Equity, Connection and Healing, and CEO of Heartset Consulting Group, is a proven leader who doesn't just talk about healing, equity, social justice, and disrupting generational trauma; she has both lived experience and a proven record of doing this work while leading change in education and non-profit systems. As a former teacher, principal, and district leader she uses her voice to challenge systems of oppression and more importantly amplifies the voices of others./p>
The impact of her passion, experience, work, and voice is felt beyond her own community as she serves in the following ways as: Chair, UnidosUS National Institute for Latino School Leaders alumni council; Restored & Connected Pathway Leader with The Core Collaborative; Board Member and Treasurer, Youth Empowerments Finest; and as a partner consultant with nonprofit, for profit and educational systems.