Professional Learning Institutes
Chicago National Conference on Science Education • July 20
Transform Your Teaching Through Curriculum-Based Professional Learning
Strengthen your content knowledge, while learning effective, research-based approaches that increase equitable participation and student achievement in the classroom at NSTA's Professional Learning Institutes! During these immersive, half-day learning sessions, educators and leaders will explore how the choice of instructional materials can serve as a foundation for successful implementation of state standards. Join colleagues and leading experts in science education, professional learning, and instructional materials development for an opportunity to discuss important and timely topics in depth.
PLI registration includes...
one half-day session
invitation to a free, boxed-lunch session
an additional morning or afternoon PLI can be purchased at the price of $65.
Pre-Conference • Wednesday, July 20 • 8:30 - 11:30 AM CT
The purpose of the session is to present our conceptual approach to developing yearlong NGSS-designed instructional materials that integrate science and language for all students, especially multilingual learners.
Key Takeaways
Our conceptual framework integrates science and language with all students, including multilingual learners.
Our design process leverages the synergy of NGSS performance expectations, phenomena (with a focus on local phenomena), and students (with a focus on multilingual learners).
Our instructional materials benefited from teachers as co-participants while promoting their professional learning.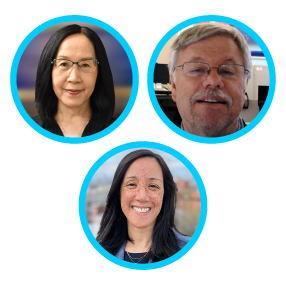 SPEAKERS
Okhee Lee
Steinhardt School of Culture, Education, and Human Development • New York University
Greg Borman
Director of Science • Department of STEM • Office of Curriculum, Instruction & Professional Learning
Theresa Ocol
Senior Director of Content Areas • Division of Multilingual Learners • New York City Department of Education
Pre-Conference • Wednesday, July 20 • 8:30-11:30 AM CT
High-quality instructional materials (HQIM) designed for next generation science can make a difference in the quality of equitable science teaching and learning throughout the system and for all learners (i.e., for all leaders, teachers, and students). So how can HQIM designed for next generation science help? How can local leaders take a systems approach to the selection, broad and effective implementation, and sustained improvements offered by such materials? What are some practical ways to make this work in our community?
Participants, working in teams or small groups, will consider these questions as they delve into a vignette describing how one large district took on the challenge of implementing high-quality instructional materials at the middle school level and hear from leaders of such efforts. Participants will consider their own context and readiness for such an initiative.
Key Takeaways
Curriculum implementation for next generation science requires a clear vision shared by a strong partner, funding, a long-term plan for implementation, a robust professional learning program with ongoing support, advocacy and support, capacity-building, and a robust kit distribution and/or refurbishment process.
Some aspects of our current system are supportive of the changes required to implement high-quality instructional materials designed for next generation science and support new approaches to teaching and learning; others are barriers and present challenges to achieving this vision of science teaching and learning.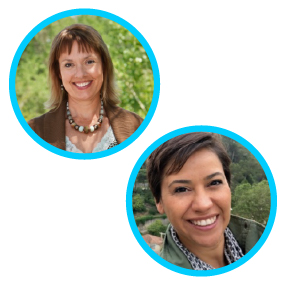 SPEAKERS
Jody Bintz
BSCS Science Learning
Susan Gomez Zwiep
BSCS Science Learning