National Conference in Chicago
July 21–23, 2022
Thank you for joining us in Chicago!
Learn, Connect, Recharge at NSTA Chicago22!
Immerse yourself in the three-day premier science and STEM education event of the summer, where educators will share experiences, learn from collaborators, catch up with colleagues, and meet new friends in both facilitated sessions and informal settings. From engaging presentations focused on developing scientific literacy in the STEM classroom, sensemaking, equity, and assessment…to lively exhibitor workshops, informative poster share-a-thons, and speed-sharing sessions…to a vibrant Exhibit Hall featuring the latest teaching tools, materials, and technologies available, NSTA Chicago22 is sure to provide you with the very best professional learning experience around!
---
Primary Event Venue:
McCormick Place, West Building • 2301 S Indiana Ave., Chicago, IL 60616
What's Happening in Chicago
Customize your conference experience!
Browse our full selection of sessions that you can attend.
By Selected Pathway
A pathway is a curated grouping of sessions centered around a specific topic of interest.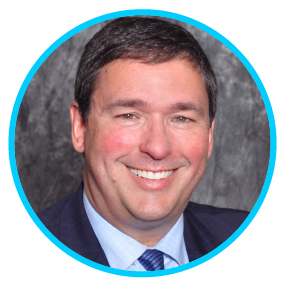 Battling Ignorance: 4 Words That Can Change The World
Stephen L. Pruitt, Ph.D.
President • Southern Regional Education Board
More
Description
Changing the world sounds like a tall order. But in reality, educators play their role to help change the world every day. Join Stephen Pruitt, former science teacher and science/policy leader, for a humorous, yet important discussion about the critical role of teachers in changing the world. Dr. Pruitt will share his experiences, both personal and professional, to remind us of the power of teachers in his life and as we recover from COVID. Dr. Pruitt has long been a member of NSTA and has worked for the national importance of science education and the support of teachers. His comical storytelling and somewhat unique look at the world will engage and inspire you as we all continue the fight against ignorance.
About the Speaker
Stephen Pruitt is the sixth president of the Southern Regional Education Board in July 2018. Under his leadership, SREB has continued its work on college and career readiness, postsecondary attainment, workforce preparation, learning environment, and support of the SREB states' policy and education leaders to improve the education systems for each student.
During his career, Dr. Pruitt has amassed education policy, assessment, and instructional background at the local, state, and national levels.
Before coming to SREB, Dr. Pruitt was Kentucky's state commissioner of education. At the national level, he had worked closely with state agencies and educators around the country to improve policy and practice in science education. In Georgia, Dr. Pruitt began his career as a high school science teacher and subsequently served in several roles for the Georgia Department of Education. Dr. Pruitt can be reached via email, Stephen.Pruitt@sreb.org, or followed on Twitter, @DrSPruitt.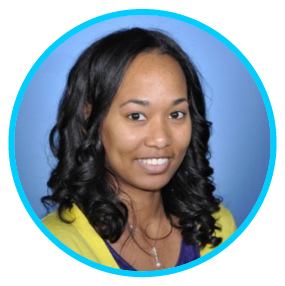 A STEM Journey Written in the Stars: From Gazing at the Wonder of our Galaxy to Designing Propulsion Systems for Spacecraft and Satellites
Nikesha Davis
Aerospace Engineer and NASA's GSFC Propulsion Chief
More
Description
Despite Nikesha Davis growing up in a family of educators, STEM still seemed like a foreign language, until the right teacher came along. Join Davis, aerospace engineer and NASA's GSFC Propulsion Chief, as she discusses changing the narrative of STEM in a student's everyday life, and the benefits that science in use, and language in use play not only in the classroom, but at NASA, and in life in general. Her goal is to inspire students, parents, families, and educators on the engineering around us, as we prepare our students to change the world.
About the Speaker
Ms. Nikesha Davis is an Aerospace Engineer at NASA Goddard Space Flight Center (GSFC) in Greenbelt, Maryland. She has worked in NASA's Mission Engineering and Systems Analysis (MESA) Division for the past twelve years. Nikesha is the Branch Head of the Propulsion Branch at GSFC. Here she manages liquid and chemical propulsion system design, analysis, and fabrication efforts. This work includes larger spacecrafts and satellites, down to CubeSats and SmallSats, in addition to research in the propulsion arena. In addition to these duties, Nikesha is continuing efforts as the Guidance, Navigation, and Control (GN&C) Product Development Lead for the Plankton, Aerosol, Could, ocean Ecosystem (PACE) mission. A remote sensing, $805 million mission which launches in December 2023. In this capacity, Nikesha is responsible for coordinating efforts to deliver the Attitude Control System, Flight Dynamics System, and GN&C Hardware for the PACE project.
Ms. Davis enjoys volunteering in the community, through NASA and other programs, and is very passionate about spreading the word about STEM fields and broadening the understanding of what engineers do. She holds a bachelor's degree in mathematics from Spelman College, and a bachelor's and master's in aerospace engineering, and systems engineering respectively from the University of Alabama Huntsville.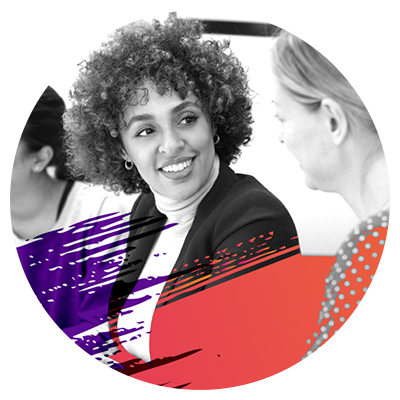 Registration for Chicago22 Is Required to Attend
Wednesday, July 20
Check out NSTA's Professional Learning Institutes—immersive, half-day learning sessions, led by prominent industry experts, for educators and leaders to deepen their knowledge base and enhance their professional practice.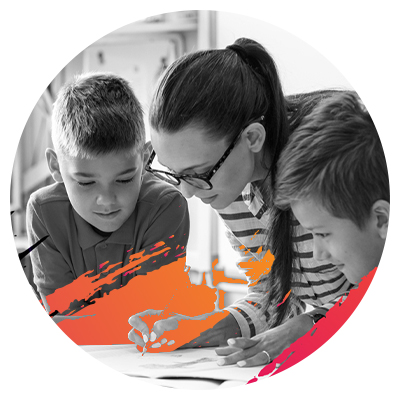 Registration for Chicago22 Is Required to Attend
Fill in the gaps in your content knowledge and explore the very latest research and strategies with our short courses. These intensive workshops explore a variety of topics, including three-dimensional assessment tasks and NSTA's instructional tools and protocols. All short courses are filled on a first-come, first-served basis, so act now!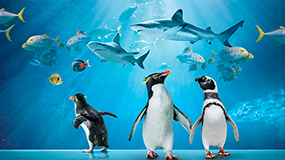 Discounted Ticket • Registration for Chicago22 Is Required
Wednesday, July 20
Join us for Jazzin' at the Shedd - where great music, the city skyline, fireworks and animals come together! The evening prior to NSTA 2022 Chicago, visit Shedd with a limited group of conference attendees for an evening relaxing with a drink on the breezy terrace and taking in Shedd's unbeatable city view. Visit with Shedd's Learning Programs team and get hands on with current in-school and out-of-school opportunities for you and your learners. To end the evening, take an exclusive sneak peek behind the scenes and experience the unbelievable animals that call Shedd home. Light refreshments included.
A NSTA attendee badge must be shown for the discounted ticket you reserve. Additional tickets are not included, but you can purchase tickets for your family and friends. After completing your reservation, click "Get Tickets" at the top of the screen to reserve tickets for additional guests.
FREE Event • Registration for Movie Is Required to Attend
Thursday, July 21 • 5:30 PM
HHMI Night at the Movies is Back!! Join HHMI Tangled Bank Studios and BioInteractive for a complimentary dinner and special screening of the award-winning film My Garden of a Thousand Bees. See bees like you've never seen them before with acclaimed wildlife filmmaker Martin Dohrn, who set out to record all the bee species in his tiny urban garden in Bristol, England during the coronavirus lockdown. Dohrn's spectacular cinematography reveals the dramatic lives these native bees lead, and highlights the critical role they play in healthy ecosystems.
The screening will be followed by a discussion with special guest Dr. Samuel Ramsey, a.k.a Dr. Buggs. Dr. Ramsey, an entomologist and master science communicator, will explore some fun and exciting ways you and your students can help your native pollinators.
The screening is free but please register to attend.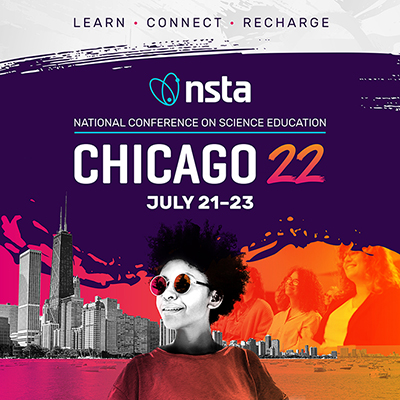 NSTA Chicago22 Playlist
To help get you in the mood for what is sure to be an epic event, we have created an NSTA Chicago22 music playlist for you to enjoy.