Learn
Chicago National Conference on Science Education • July 21-23
Earn professional development certification (up to 19 clock hours) by participating in the conference. Select from over 500 sessions and workshops to build a customized itinerary based on your individual learning interests and goals. With exclusive content for enhancing teaching at all grade levels and disciplines, there's something for everyone at Chicago22!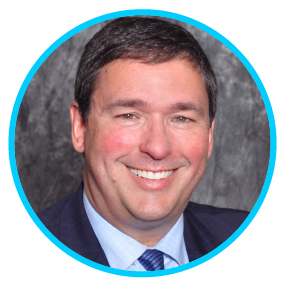 Battling Ignorance: 4 Words That Can Change The World
Stephen L. Pruitt, Ph.D.
President • Southern Regional Education Board
More
Description
Changing the world sounds like a tall order. But in reality, educators play their role to help change the world every day. Join Stephen Pruitt, former science teacher and science/policy leader, for a humorous, yet important discussion about the critical role of teachers in changing the world. Dr. Pruitt will share his experiences, both personal and professional, to remind us of the power of teachers in his life and as we recover from COVID. Dr. Pruitt has long been a member of NSTA and has worked for the national importance of science education and the support of teachers. His comical storytelling and somewhat unique look at the world will engage and inspire you as we all continue the fight against ignorance.
About the Speaker
Stephen Pruitt is the sixth president of the Southern Regional Education Board in July 2018. Under his leadership, SREB has continued its work on college and career readiness, postsecondary attainment, workforce preparation, learning environment, and support of the SREB states' policy and education leaders to improve the education systems for each student.
During his career, Dr. Pruitt has amassed education policy, assessment, and instructional background at the local, state, and national levels.
Before coming to SREB, Dr. Pruitt was Kentucky's state commissioner of education. At the national level, he had worked closely with state agencies and educators around the country to improve policy and practice in science education. In Georgia, Dr. Pruitt began his career as a high school science teacher and subsequently served in several roles for the Georgia Department of Education. Dr. Pruitt can be reached via email, Stephen.Pruitt@sreb.org, or followed on Twitter, @DrSPruitt.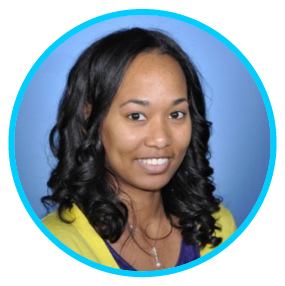 A STEM Journey Written in the Stars: From Gazing at the Wonder of our Galaxy to Designing Propulsion Systems for Spacecraft and Satellites
Nikesha Davis
Aerospace Engineer and NASA's GSFC Propulsion Chief
More
Description
Despite Nikesha Davis growing up in a family of educators, STEM still seemed like a foreign language, until the right teacher came along. Join Davis, aerospace engineer and NASA's GSFC Propulsion Chief, as she discusses changing the narrative of STEM in a student's everyday life, and the benefits that science in use, and language in use play not only in the classroom, but at NASA, and in life in general. Her goal is to inspire students, parents, families, and educators on the engineering around us, as we prepare our students to change the world.
About the Speaker
Ms. Nikesha Davis is an Aerospace Engineer at NASA Goddard Space Flight Center (GSFC) in Greenbelt, Maryland. She has worked in NASA's Mission Engineering and Systems Analysis (MESA) Division for the past twelve years. Nikesha is the Branch Head of the Propulsion Branch at GSFC. Here she manages liquid and chemical propulsion system design, analysis, and fabrication efforts. This work includes larger spacecrafts and satellites, down to CubeSats and SmallSats, in addition to research in the propulsion arena. In addition to these duties, Nikesha is continuing efforts as the Guidance, Navigation, and Control (GN&C) Product Development Lead for the Plankton, Aerosol, Could, ocean Ecosystem (PACE) mission. A remote sensing, $805 million mission which launches in December 2023. In this capacity, Nikesha is responsible for coordinating efforts to deliver the Attitude Control System, Flight Dynamics System, and GN&C Hardware for the PACE project.
Ms. Davis enjoys volunteering in the community, through NASA and other programs, and is very passionate about spreading the word about STEM fields and broadening the understanding of what engineers do. She holds a bachelor's degree in mathematics from Spelman College, and a bachelor's and master's in aerospace engineering, and systems engineering respectively from the University of Alabama Huntsville.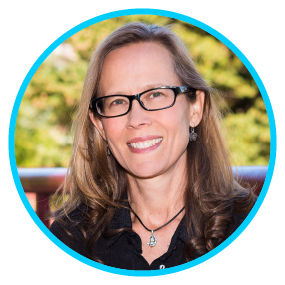 Ecological Justice: Why Education Is Our Best Defense
Sarah Bexell, PhD
Clinical Associate Professor, Graduate School of Social Work, and Director of Humane Education, Institute for Human-Animal Connection, University of Denver
More
Description
From A Silent Spring, The Limits to Growth and Population Bomb of the 1960s and 70s to today's planetary boundary science, overshoot, and creating a safe and just space for humanity, some would say that "the science is in" and that it is pretty gloomy. Additionally, now in the frenetic information age, humans are overwhelmingly aware of the multitude of crises we face as a species. Our collective mental health is tanking. Knowing our predicament is one thing, but knowing what to do about it is another. Education may be one of our most powerful tools. However, delivery, content, and reach are impaired by multiple factors including politics, economics, religion, and the numerous influences affecting everyone's social construction of knowledge. This presentation will share examples from the fields of environmental, conservation, and humane education and then focus on the potential promise of comprehensive education for ecological justice.
About the Speaker
Sarah M. Bexell is clinical associate professor with the Graduate School of Social Work and Director of Humane Education with the Institute for Human-Animal Connection, both at the University of Denver, Colorado. Sarah is also a faculty member teaching Animal Protection for the Institute for Humane Education at Antioch University New England and senior advisor to the Education Department of the Chengdu Research Base for Giant Pandas, China. She teaches and does research in the areas of ecological justice, humane education, and animal protection.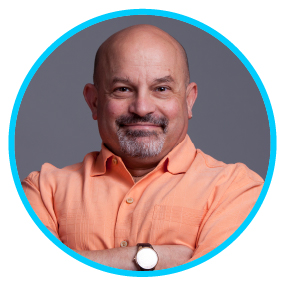 NASA's James Webb Telescope (JWST): Looking into Our Past to Discover Our Future
Dr. Jonathan Arenberg
Chief Mission Architect for Science and Robotic Exploration, Northrop Grumman
More
Description
Join Chief engineer of NASA's JWST to explore the design and development of the largest space telescope every imagined by humanity. Discover how The Hunt for Planet B will shape our future and what we can learn about the skills and relationships that drove our greatest technological journey as a species.
About the Speaker
Jonathan Arenberg is currently chief mission architect for Science and Robotic Exploration at Northrop Grumman. His work experience includes all phases of program and mission development, including early technology development, mission concepts, detailed design, test and verification, and integration and test. His last major program assignment was as chief engineer for the James Webb Space Telescope. In the last few years, Dr. Arenberg has led major mission studies for NASA and other government customers. He has been a principal in major paradigm breaking concepts; the Starshade, MODE lenses, and the OASIS mission based on an inflatable reflector. He is a creative and broad thinker, capable of addressing the most challenging problems with practical and effective solutions. In addition to optical systems experience from X-rays to THz systems, he is also familiar with laser systems and components.
Dr. Arenberg has a BS in physics, a MS and PhD in engineering, all from UCLA. As a committed member of the scientific community, Dr. Arenberg is a long serving California State Science Fair Judge, frequent public speaker, a referee for several journals, and a guest editor for several special journal issues. He is a Fellow of the international optics and photonics society, SPIE, for his contribution to astronomy and lasers. He is the author of over 200 conference presentations, papers, and book chapters and holds 15 European and U.S. patents in a wide variety of areas of technology. Dr. Arenberg is also the co-author of a recent book on systems engineering for astronomy from SPIE press. In 2020 Jon was given the Professional Achievement Award from the UCLA Henry Samueli School of Engineering and Applied Science.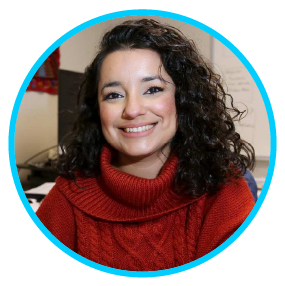 Observing the Earth for a Sustainable Future
Africa Flores-Anderson
Research Scientist, National Geographic Explorer
More
Description
Research scientist Africa Flores-Anderson uses data from satellites to map algae blooms in lakes and forest degradation in her home country of Guatemala. Join Flores-Anderson as she shares her personal journey from small-town girl to National Geographic Explorer, using satellite imagery to better understand our planet.
About the Speaker
Originally from Guatemala, Africa Flores-Anderson is a research scientist at the Earth System Science Center at the University of Alabama in Huntsville (UAH). She is passionate about using data and satellite images for environmental conservation. As a National Geographic Explorer, she is working to forecast harmful algae blooms in Lake Atitlán, Guatemala using artificial intelligence. She also works to strengthen the capacity of countries in environmentally sensitive areas to use Earth observation data and geospatial technologies for managing natural resources and environmental risks. Flores's research focuses on forest monitoring, water quality and ecological forecasting.
---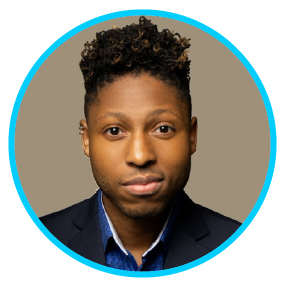 HHMI Night at the Movies
Dr. Samuel Ramsey
Founder and Director of the Ramsey Research Foundation
More
Description
The HHMI Night at the Movies event will be followed by a discussion with special guest Dr. Samuel Ramsey, a.k.a Dr. Buggs . Dr. Ramsey, an entomologist and master science communicator, will explore some fun and exciting ways you and your students can help your native pollinators.
About the Speaker
Dr. Samuel Ramsey, founder and director of the Ramsey Research Foundation, graduated with a Bachelor of Science in Entomology from Cornell University in 2011, and focused his research on Predatory & Parasitic Insect Behavior. He cultivated an interest and expertise in the close relationships between insects and other creatures (symbioses) and dedicated his doctoral research to understanding a parasite killing honey bees globally (Varroa destructor). In Dr. Dennis vanEngelsdorp's Honey Bee lab at the University of Maryland, College Park; he completed his formal education.
---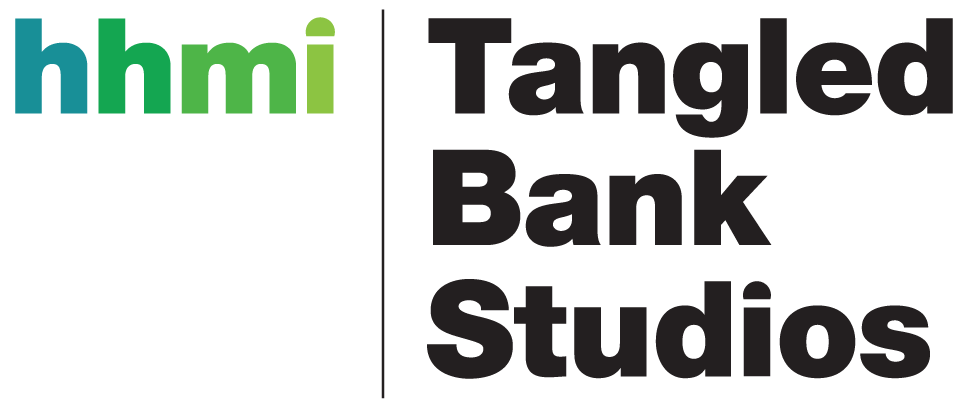 New Session Types
In addition to the standard concurrent sessions we traditionally feature at our conferences, we are debuting three new session types at NSTA Chicago22 this year.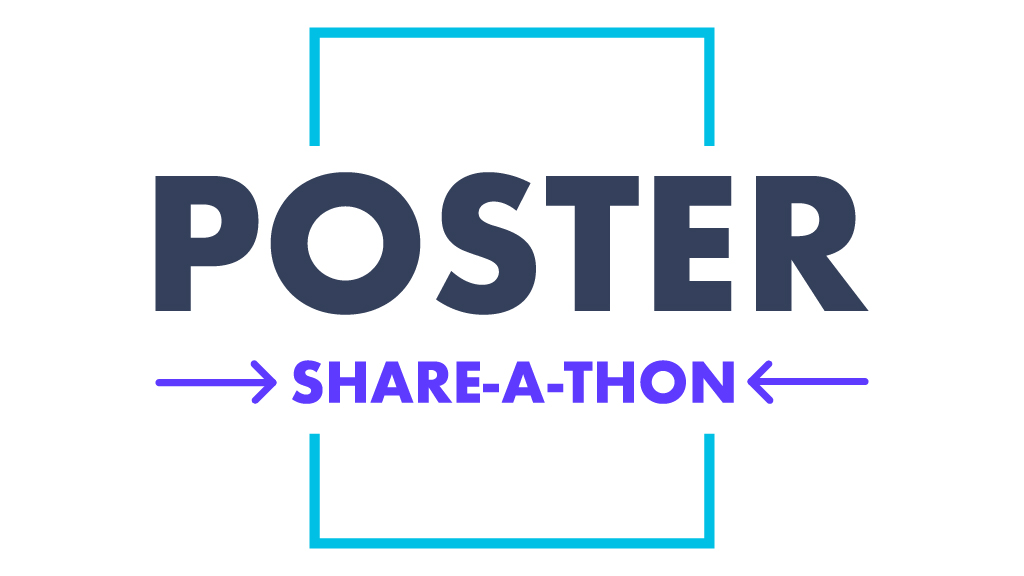 Poster Share-A-Thon
During a designated time, presenters can describe strategies or tools by referencing the various graphics, texts, and/or illustrations from your prepared poster.
Registration for Chicago22 Is Required to Attend
Pre-Conference Professional Learning Institutes
Wednesday, July 20
Check out NSTA's Professional Learning Institutes—immersive, half-day learning sessions, led by prominent industry experts, for educators and leaders to deepen their knowledge base and enhance their professional practice.
Registration for Chicago22 Is Required to Attend
Short Courses
Fill in the gaps in your content knowledge and explore the very latest research and strategies with our short courses. These intensive workshops explore a variety of topics, including three-dimensional assessment tasks and NSTA's instructional tools and protocols. All short courses are filled on a first-come, first-served basis, so act now!