Featured Speakers & Panels
Houston National Conference on Science Education • March 31-April 2
Customize your conference experience by clicking the sessions below and adding them to your agenda.
Thursday, March 31 • 2:30–3:30 PM
The Call to Action for Science Education—issued this summer by the National Academies of Sciences, Engineering, and Mathematics and funded by the Carnegie Corporation—provides an argument for the importance of science education; identifies major challenges for implementing coherent science education K–16; discusses how science relates to the other STEM disciplines; highlights science education programs and instructional practices that have shown to be most effective; and provides clear recommendations on how teachers, communities, and local, state, and federal stakeholders can work together to improve science education and broaden opportunity in the discipline.
At this featured session science education leaders will discuss the report and outline ways you can join this nationwide effort to change the trajectory of science and STEM education.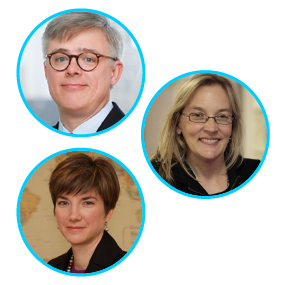 Jim Short
Carnegie Corporation of New York: New York, NY
Heidi Schweingruber
The National Academies of Sciences, Engineering, and Medicine: Washington, DC
Erika Shugart
Executive Director, NSTA
More
Jim Short
Jim Short is a program director within the Carnegie Corporation of New York's Education program, where he manages the Leadership and Teaching to Advance Learning portfolio. Jim oversees grantmaking aimed at preparing and supporting teachers and school and system leaders for learning environments that enable students to develop the knowledge, skills, and dispositions they need for future success.
Heidi Schweingruber
Heidi Schweingruber, PhD is director of the Board on Science Education at the National Research Council (NRC). She has been involved in many of the major projects of the board since it was formed in 2004. Heidi co-directed the study that resulted in the report A Framework for K–12 Science Education (2011), which was the first step in revising national standards for K–12 science education. She served as study director for a review of NASA's pre-college education programs in 2008 and co-directed the study that produced the 2007 report Taking Science to School: Learning and Teaching Science in Grades K–8. Heidi was an editor on the NRC reports America's Lab Report (2006), Mathematics Learning in Early Childhood (2009), Discipline-Based Education Research (2012), STEM Integration in K–12 Education (2014), and Science Teachers' Learning (2016). She co- authored two award-winning books for practitioners that translate findings of NRC reports for a broader audience: Ready, Set, Science! Putting Research to Work in K–8 Science Classrooms (2008) and Surrounded by Science (2010).
Erika Shugart
Dr. Erika Shugart is executive director of the National Science Teaching Association. Before joining the association staff in March 2021, she served as the Chief Executive Officer and Executive Director of the American Society for Cell Biology (ASCB), a Maryland-based professional society for more than 7,000 cell biologists worldwide. Prior to joining ASCB in 2016, Erika served as director of Communications and Marketing Strategy at the American Society for Microbiology.
Between 2003 and 2013, Erika oversaw the development of new digital media exhibitions, online experiences, and programs as deputy director of the Marian Koshland Science Museum of the National Academy of Sciences. She also directed the National Academy of Sciences' Office on Public Understanding of Science. Erika has been recognized as a leader in the fields of informal science education and science communication. In 2010, she was elected as a AAAS Fellow for distinguished contributions and leadership in public understanding and engagement in science. Shugart was a Noyce Leadership Fellow from 2012 to 2013. In 2007, the National Academy of Science awarded her with an Individual Distinguished Service Award and she shared Group Distinguished Service Awards in 2004 and 2011.
Friday, April 1 • 11:00-12:00 PM EST
In a stunning engineering feat, Perseverance, the largest and most complex Mars rover yet, landed successfully on Mars on the floor of Jezero crater on February 18, 2021. Its mission is ambitious—seek signs of ancient life and collect samples for future return to Earth. Perseverance and its predecessor Curiosity have and continue to revolutionize our view of the Red Planet, and returned samples just might revolutionize our view of life itself. As a geologist on both mission teams, Kirsten will share the motivation and context for these missions, our new and evolving understanding of our neighboring planet, and how it teaches us about our own world, along with resources to share the excitement with students.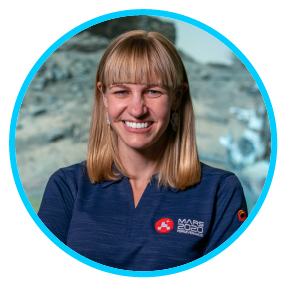 Kirsten L. Siebach, PhD
Assistant Professor
Department of Earth, Environmental, and Planetary Sciences
Rice University
www.kirstensiebach.com | Facebook | LinkedIn | Twitter
More
Kirsten Siebach is an assistant professor in the Rice University Department of Earth, Environmental, and Planetary Sciences. She studies the early landscapes and climate on Mars using rover observations of rock compositions and comparisons to analogous terrains here on Earth. Kirsten is currently a member of the Science and Operations Teams for the Mars 2020 rover Perseverance and the Mars Science Laboratory rover Curiosity. She graduated with a BA in Earth and Environmental Science and Chemistry from Washington University in St. Louis, completed her PhD in Geology at Caltech, and did postdoctoral work at Stony Brook University. Kristen is actively engaged in promoting education and outreach related to Earth and Planetary science and loves travel and photography (on Earth as well as Mars).
Saturday, April 2 • 12:30-1:30 PM EST
Henry David Thoreau was a climate change scientist! For the past 19 years, Professor Richard Primack and his team have been using Thoreau's records from the 1850s and other Massachusetts data sources to document the earlier flowering and leafing out times of plants, the earlier flight times of butterflies, and the more variable response of migratory birds. Most noteworthy, plants in Concord are also changing in abundance due to a warming climate. This work has received extensive media coverage as an example of the biological effects of climate change, and is now being extended to the neglected autumn season. What would Thoreau tell us to do about global warming if he were alive today?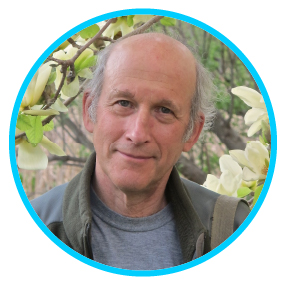 Richard Primack
Biology Department
Boston University
Primack lab website | Primack lab blog
More
Richard Primack is a professor of Biology at Boston University with a specialization in plant ecology, conservation biology, tropical rain forest ecology, and climate change biology. He is the author of three widely used conservation biology textbooks; local co-authors have helped to produce 36 translations of these books with local examples. For nine years, Richard was editor-in-chief of the journal Biological Conservation, and served as president of the Association for Tropical Biology and Conservation. His research has appeared in The New York Times, The Boston Globe, National Geographic, and other publications, and he is often interviewed on National Public Radio. Richard also frequently gives talks and writes for the general public on issues of climate change and ecology, most recently the popular book Walden Warming: Climate Change Comes to Thoreau's Woods.