Keynote Speakers
Houston National Conference on Science Education • March 31-April 2
Customize your conference experience by clicking the sessions below and adding them to your agenda.
Thursday, March 31 • 5:30–6:30 PM
Sponsored by Shell Oil Company
While teachers have always been the basis for the knowledge and education acquired in a student's lifetime, teachers' roles have become increasingly challenging given the future of work and mainly due to the pandemic. This session will share the future role teachers may play in addressing emerging diseases, future pandemics, and similar emergent scenarios while inspiring generations, supporting the mental health and well-being of our students, and designing future societies.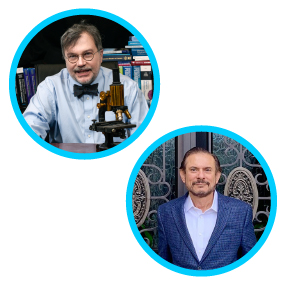 Peter Hotez
Co-Director of the Center for Vaccine Development, Texas Children's Hospital, and Dean, National School of Tropical Medicine, Baylor College of Medicine
Faiyaz A. Bhojani
Chief Medical Officer, Shell Oil Company, and Clinical Professor, Internal, Family & Community Medicine, Baylor College of Medicine
More
Peter Hotez
Peter J. Hotez, M.D., PhD is dean of the National School of Tropical Medicine and Professor of Pediatrics and Molecular Virology & Microbiology at Baylor College of Medicine where he is also the co-director of the Texas Children's Center for Vaccine Development (CVD) and Texas Children's Hospital Endowed Chair of Tropical Pediatrics. As co-director of the Texas Children's CVD, he leads a team and product development partnership for developing new vaccines for hookworm infection, schistosomiasis, leishmaniasis, Chagas disease, and SARS/MERS/SARS-2 coronavirus, diseases affecting hundreds of millions of children and adults worldwide, while championing access to vaccines globally and in the United States.
In December 2021, Dr. Hotez led efforts at the Texas Children's Center for Vaccine Development to develop a low-cost recombinant protein COVID vaccine for global health, resulting in emergency use authorization in India.
Faiyaz A. Bhojani
Dr. Faiyaz Bhojani is a Public Health Physician, a big picture specialty, viewing health from an individual, community, and a population lens while considering all the determinants of health. He is a graduate of the Dow Medical University of Karachi, Pakistan, and has a Doctorate degree in Public Health. He is certified by the American Boards in Internal Medicine and Preventive Medicine and is a Fellow of the American College of Physicians, American College of Preventive Medicine, and American College of Occupational and Environmental Medicine.
As Chief Health Officer for Shell USA, Inc. and Health director for Royal Dutch Shell's North and South American operations, Dr. Bhojani manages a diversified team of 100 in 10 disciplines and covering 15 countries. In 2002, he founded The Health Forum, a peer group of global energy company medical directors to protect and promote human capital and environment by offering care and science-based solutions in alliance with academia.
Saturday, April 2 • 3:30–4:30 PM
As a child, Dr. Raven Baxter loved watching Black Meteorologist Al Roker talk about the weather on TODAY and dreamed of following in his footsteps. She later realized her calling wasn't in meteorology, but in education as a Science Communicator, seeing that race representation in the media helped shape her view that STEM career opportunities were available to her. In her talk, Dr. Baxter will emphasize the importance of building safe spaces for dialogue and discourse within STEM educational communities to promote accurate representation and foster a future that reflects the rich diversity of our true environment.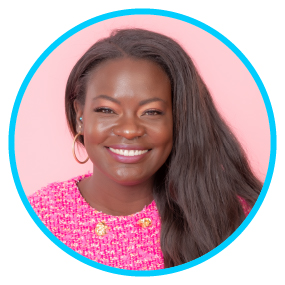 Raven Baxter, PhD, aka Dr. Raven the Science Maven
Director of Diversity Initiatives, School of Biological Sciences, University of California, Irvine
More
Raven Baxter, PhD, aka Dr. Raven the Science Maven, is an internationally acclaimed American educator and molecular biologist known for effortlessly merging science with pop culture. Whether producing viral hip-hop videos such as her "Antibodyody Antibody Song" or her "Wipe it Down" to teach science lessons to the masses or hosting a STEM-themed talk show she created called STEMbassy, Dr. Baxter joyfully disrupts traditional cultural perceptions about scientists.
Passionate about diversity in STEM, Dr. Baxter builds community with her participation in the Black in Science Communication group. As an entrepreneur—and unapologetic fashionista—she recognized the importance of inclusive fashions for science fans from all walks of life, which led her to found her own online store, Smarty Pants, which features whimsical STEM-themed apparel and accessories designed by her with a portion of the profits benefiting STEM students.
Dr. Baxter maintains a strong voice in science academia as director of Diversity Initiatives in the University of California Irvine School of Biological Sciences. She has earned numerous awards for her achievements, including the State University of New York's Chancellor's Award for Student Excellence in honor of her service in educating the public about COVID-19. Recently, Dr. Baxter joined a four-person team of celebrities and influencers commissioned by NASA to inspire student participation in the NASA TechRise Student Challenge. The team created a video that challenges students in grades 6–12 to build and test a design based on Dr. Baxter's hypothesis about what a maraca would sound like in microgravity.