Call for Papers: The Science Teacher
The Science Teacher (TST) is seeking manuscripts that describe new and creative ideas for the secondary science classroom. Manuscripts should provide worthwhile ideas and practical help for teachers as they relate to the themes listed below. TST also always encourages manuscripts outside of the listed themes (see "The Fine Print").
---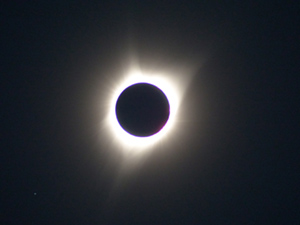 Call for Papers—2023 and 2024 solar eclipse "double-header"
The Science Teacher seeks feature article submissions highlighting the 2023 and 2024 solar eclipses. Please consider submitting a manuscript if you have an effective teaching strategy that conveys eclipse-related science—maybe you had a successful strategy for organizing school-wide events to get ready for the eclipse in 2017. Please consider a manuscript describing what you did. Manuscripts are generally due late this year (December 1). Below is contact information for each Field Editor and the link to the call for papers.
For more information, please see: https://www.nsta.org/guidelines-authors-science-teacher
---
Issue Themes
2024 issue themes
January/February— Making Student Thinking Visible
   Submission deadline: Aug 1, 2022
March/April—

AI in the Science Classroom

 
   Submission deadline: Oct 1, 2023
May/June— 

Fostering Collaboration


   Submission deadline: Dec 1, 2023
July/August – Favorite Science Lessons
   Submission deadline: Feb 1, 2024
September/October – 

Equitable Science for a Socially Just Classroom


   Submission deadline: April 1, 2024
November/December – 

Differentiation and Inclusivity for All 


   Submission deadline: June 1, 2024
Departments
Activities and Investigations
Submission deadline: Ongoing
Activities and investigations play a central role in all science courses. Do you have a new activity that promotes inquiry and allows students to better understand important science content? Have you found ways to improve on an old favorite or to integrate technology? What about low-cost alternatives? Have you modified an activity to align it with the new Framework for K–12 Science Education or the Next Generation Science Standards or created a new investigation with these new standards in mind? TST is looking for manuscripts describing interesting, practical investigations that can be incorporated into science classrooms and laboratories.
General Topics
Submission deadline: Ongoing
Do you have an article idea in mind that does not fit with one of TST's themes? Write about it and submit it for review! General articles, not targeted to a requested theme, are published in every issue. If you have written a manuscript on a secondary education topic, please submit it at any time.
Idea Banks
Submission deadline: Ongoing
TST is always seeking Idea Banks—short articles of about 1,000 words. If you want to share an experience, activity, or classroom tip but do not think it will work as a feature-length article, consider submitting an Idea Bank!
Commentaries
Submission deadline: Ongoing
Commentaries of approximately 750 words on any secondary education topic are accepted at any time. Do you have thoughts on science education that you would like to share with your peers? Write up a Commentary and submit it to TST for review.
Letters to the Editor
Submission deadline: Ongoing
Have you used an activity published in TST in the last year, or liked—or disliked—something you read? Send us an e-mail at drannmackenzie@gmail.com. We welcome your comments and feedback at any time.
The Fine Print
In addition to submitting articles specifically targeted to the focus of each issue, authors are always encouraged to submit original manuscripts, Idea Bank articles, or commentaries on any secondary science education topic at any time for further consideration by the peer-review panel and the field editor. Manuscripts should describe successful lessons implemented in secondary classrooms, as well as provide specific details for educators who might wish to use the activities with their own students. The manuscripts should include appropriate assessment tools and specifically reference the Next Generation Science Standards where appropriate. Examples of student work to illustrate results of a successful lesson are encouraged, as are figures, sidebars, and accompanying photos. Author Guidelines can be found here.