Exploration Generation
Rocketry-Themed Lesson Plans, Curriculum Storylines & Professional Learning
Ignite imagination and inspire a new space-age generation
Exploration Generation (ExGen) provides K-12 educators with engaging, classroom-ready lessons and resources to help immerse students in real-life applications of STEM while exploring various concepts in aerospace, engineering, and rocketry.
The American Institute of Aeronautics and Astronautics (AIAA), Estes Education, and NSTA launched ExGen to inspire the next generation of scientists and engineers and bring high-quality, research-based aerospace education to classrooms nationwide.
20% off supplies for NSTA and AIAA members
Weather & Rockets Playlist • Elementary School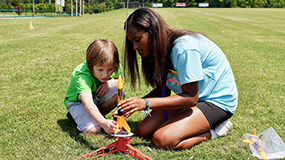 Lesson Plan 1
Time: Two 50-minute class periods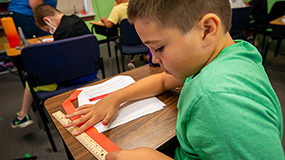 Lesson Plan 2
Time: Two 50-minute class periods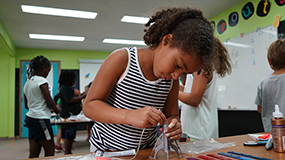 Lesson Plan 3
Time: Two 50-minute class periods
Model Rocketry Forces Playlist • Middle School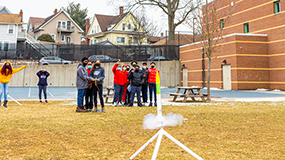 Lesson Plan 2
Time: Two 50-minute class periods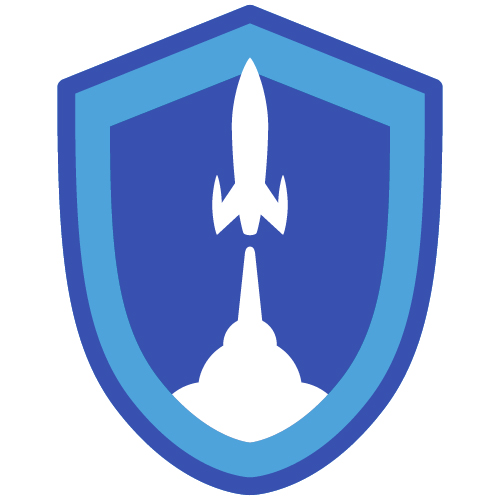 Rocketry Basics and Safety
Over 500 million model rockets have been launched since the hobby's founding. The National Association of Rocketry's Safety Code procedures have created safe launch experiences for students, teachers, and hobbyists alike.
Whether you're a rocketry expert or a beginner, reviewing the basics is always a great place to start.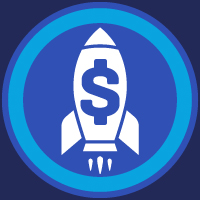 Funding
Funding your next rocketry experience in your class may be a concern. If you are a title 1 school, you are eligible to apply for the AIAA ExGen Title One Grant. For the 2023 – 2024 Academic Year, we will be awarding five $1,500 grants to educators at Title 1 schools. Awarded projects will receive funding to support engaging and inclusive implementation of STEM and aerospace-related projects.
Not a Title 1 School?
If you are not a title one school and still need funding for your project, you can find a list of relevant education grants.
About the Sponsor Organizations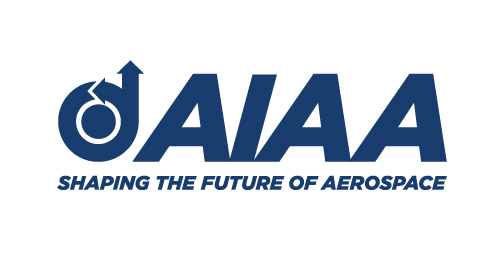 The American Institute of Aeronautics and Astronautics (AIAA) is the world's largest aerospace technical society. With nearly 30,000 individual members from 91 countries, and 100 corporate members, AIAA brings together industry, academia, and government to advance engineering and science in aviation, space, and defense. AIAA supports students from classroom to career, as it continues shaping the future of aerospace. Continuing this progress depends on the exchange of ideas – and AlAA provides the environment where educators and innovators can come together and grow the ideas that will one day change the world. Because of our commitment to science, technology, engineering, and mathematics, your AlAA Educator Associate membership is FREE. For more information, visit www.aiaa.org or follow AIAA on Twitter, Facebook, LinkedIn, and Instagram.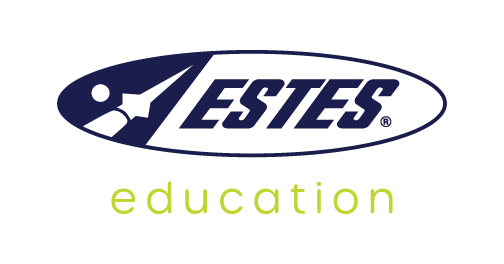 Estes Industries was founded in 1958 by Vern and Gleda Estes and found a home soon after in Penrose, Colorado (the model rocket capital of the world). Through more than six decades of hard work and innovation, Estes has grown to be the leading manufacturer of model rocket engines, kits and accessories. As of April 2018, Estes Industries is once again a family-run business, committed to enabling safe, successful flights for customers everywhere.
Estes is committed to delivering interdisciplinary STEM resources and tools to educators that give them the skills and confidence necessary to elevate learning. Estes has been a leader in STEM education for 63 years, reaching 500,000 students annually.
To learn more about Estes Education please visit www.edu.estesrockets.com