Dr. Eric J. Pyle
President 2021-2022
Dr. Eric J. Pyle is president of the National Science Teaching Association (NSTA). His term began on June 1, 2021, and concludes on June 1, 2022. As a Professor of Geoscience Education at James Madison University (JMU) in Harrisonburg, Virginia, he works with preservice teachers of science and future geoscience professionals, providing coursework and research opportunities in both science education and Earth and planetary science. He has extensive experience in teaching field-based science in the United States, as well as in Ireland and the United Kingdom.
Pyle has been a committed teacher, educator, and member of the science education community for more than 30 years. He began his professional career as a science teacher at Monroe High School in Monroe, North Carolina. During that time, Pyle also worked as an instructor of physical geology and led summer enrichment programs for high school students and teacher professional development at the University of North Carolina at Charlotte. After six years of classroom teaching, Pyle returned to school to pursue a doctoral degree in science education. While studying at the University of Georgia, Pyle worked as a graduate research assistant in the Department of Science Education.
In 1995, Pyle accepted a position as assistant professor of science education at West Virginia University (WVU) and was promoted to associate professor in 2001. At WVU, Pyle served on the board of directors (1996–2004) and as president (2003–2004) of the West Virginia Science Teachers Association (WVSTA). In 2005, Pyle relocated to the College of Science and Mathematics at James Madison University (JMU) in Harrisonburg, Virginia.
While at JMU, Pyle has served as a board member (2006–2018) and president (2009–2010) of the Virginia Association of Science Teachers (VAST), and as teacher education division president (2019–2020) of the National Association of Geoscience Teachers. Pyle has also held various other leadership positions for the Association for Science Teacher Education (ASTE), the National Earth Science Teachers Association (NESTA), and the Geological Society of America (GSA). Pyle served as co-director of the JMU Center for STEM Education and Outreach during 2008–2016, and was promoted to full professor in 2011. He has received funding from the National Science Foundation and the U.S. Department of Education in support of his work. Pyle contributed directly to A Framework for K–12 Science Education as a member of the Earth and Space Science design team and was a primary reviewer for the Next Generation Science Standards.
An NSTA member since 1991, Pyle has contributed extensively to the association. He has served as a division director (of preservice teacher preparation) on NSTA's Board of Directors and as an NSTA Council member (director of District VIII). Pyle also chaired the NSTA committee that drafted the association's position statement on teaching climate science and co-chaired the joint NSTA-ASTE committee that revised the standards for science teacher preparation. He has served on several other committees and advisory boards; was a program committee strand coordinator for NSTA's 2018 Charlotte Area Conference; has authored articles in Science & Children and Science Scope; and has presented numerous sessions at NSTA national and area conferences.
Throughout his career, Pyle has been honored for his contributions to science education. He received the Gustav Ohaus Award in 1999, the WVU Outstanding Teaching Award in 2001, the JMU College of Science and Mathematics Outstanding Service Award in 2015, the JMU Provost's Award-Assessment in 2016, and VAST Recognition in Science Education in 2016. Pyle was also named a Fellow by the Geological Society of London in 2016 and by the GSA in 2019. His field-teaching team was honored with the GSA/ExxonMobil Field Camp Excellence Award in 2021.
Pyle earned a bachelor's degree in Earth science from the University of North Carolina, Charlotte, in 1983; a master's degree in geology from Emory University in 1986; and a PhD in science education from University of Georgia in 1995.
Dr. Elizabeth Mulkerrin
President-Elect 2021–2022
A desire for lifelong science learning and a passion for the natural world brought high school science educator Elizabeth Mulkerrin to the Omaha Zoo and Aquarium, where she has served as Vice President of Education since 2000.
In this position, Mulkerrin creates and designs zoo exhibits and associated educational materials, works to provide positive visitor experiences, partners with local leaders to engage the community, develops unique partnerships to drive the zoo's mission, raises funds through donors and corporate relations, and has crafted a five-year strategic plan for the zoo. Last year during the pandemic, she created and implemented innovative events and programs that generated revenue during the zoo's closure from March to August 2020.
She leads the team that provides quality STEM education programming to 158,000 students annually, and is co-founder of the Omaha STEM Ecosystem, a grassroots organization that brings business and education together in developing Omaha's STEM workforce.
Mulkerrin is also the driving force behind the zoo's collaborative partnerships and innovative informal education programming with local Omaha school districts and universities. These partnerships created several academies that provide students with knowledge and career explorations relating to life sciences through authentic STEM (science, technology, engineering, and math) experiences at the zoo.
In addition to serving on the NSTA Executive Board as President-Elect, Mulkerrin also served on the executive board and as president of the National Science Education Leadership Association (NSELA). She was a division director for informal science for both the NSTA and NSELA Board of Directors. She also completed the Association of Zoos and Aquariums (AZA) Executive Leadership Development Certificate Program in 2019.
Mulkerrin is active with a number of national science and informal education associations, including the AZA, the National Science Olympiad, and the Association of Science and Technology Centers (ASTC).
In Nebraska, Mulkerrin works with districts on curriculum development and strategic planning. She has served in leadership roles for the Nebraska Junior Academy of Science; the Nebraska State Science Olympiad Board; the Nebraska Next Generation Science Standards Review Committee; the Nebraska Association of Science Teachers; the Department of Education Math Science Partnership Board; and the Nebraska Building a Presence for Science/Science Matters Advisory Board.
She has received numerous honors from both formal and informal education groups, including the AZA Innovative New Exhibit Award; the NSTA Distinguished Informal Science Educator Award; the University of Nebraska Distinguishing Alumni Promising Professional Award; the Nebraska Academy of Science Friends of Science Award; the Nebraska Association of Teachers of Science Business Partner "Catalyst" Award; the Phi Delta Kappan "Outstanding Service to Education" Award; and the Nebraska Career Education "Outstanding Business/Industry Partnership" Award.
Currently, as an adjunct professor at the University of Nebraska Omaha, she teaches a graduate course in science education and an administrative leadership course. Mulkerrin has also published works on a myriad of topics including STEM careers, job shadowing, professional learning, and collaborative initiatives between informal and formal education. She received her master's and PhD degrees from the University of Nebraska Omaha, and her undergraduate degree from the University of Nebraska at Lincoln. Before joining the Omaha Zoo and Aquarium, she taught high school biology and zoology for six years in Omaha Public Schools.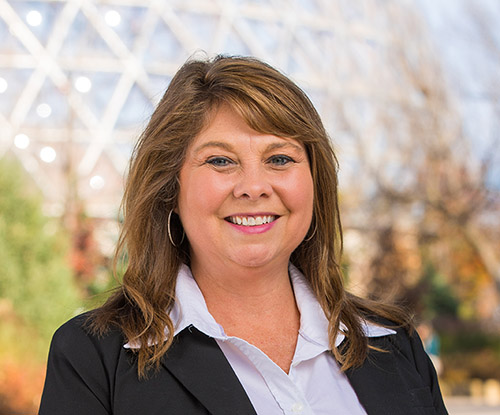 Dr. Elizabeth Allan
Retiring President 2021-2022
Dr. Elizabeth "Beth" Allan is the retiring president of the National Science Teaching Association (NSTA). Allan is currently Professor of Biology and Coordinator of the Secondary Science Education program at the University of Central Oklahoma (UCO) in Edmond, Oklahoma.
A dedicated and passionate member of the science education community, Allan brings more than 35 years of leadership and teaching experience to NSTA. She began her professional career as a classroom teacher in the Moore Public Schools district in Oklahoma. After 16 years of teaching science in Oklahoma, California, and North Carolina, Allan accepted a position as an educational consultant at the North Carolina Department of Public Instruction (NCDPI). In 2001, Allan left NCDPI and began working as the director of the Center for Math/Science Education at Western Carolina University in Cullowhee, North Carolina. In 2005, Allan returned to Oklahoma to join the faculty of the University of Central Oklahoma (UCO), on which she has served for the last 16 years. She also is currently the director of the UCO Central Oklahoma Regional Science and Engineering Fair and state tournament director of the Oklahoma Science Olympiad.
An NSTA member since 2005, Allan has contributed extensively to the association. She has served as a division director (for the College Division) on NSTA's Board of Directors; worked on several committees, panels, and task forces; is an NSTA Press author; was the postsecondary strand leader for the 2019 STEM Forum & Expo; served as a national judge for the Disney Planet Challenge; and has presented sessions at NSTA national and area conferences.
Allan has also served as president (2012–2013) and district director (2005–2008) of the National Science Education Leadership Association (NSELA) and as president (2012–2013) and college-level representative (2006–2009) of the Oklahoma Science Teachers Association.
Throughout her career, Allan has been honored for her contributions to science education. She most recently was named Sigma Xi Researcher of the Year in 2018 (UCO chapter).
Allan earned a bachelor's degree in zoology from the University of Oklahoma in 1983, received a master's degree from University of California, Riverside (UCR) in 1990, and earned her PhD from UCR in 1997.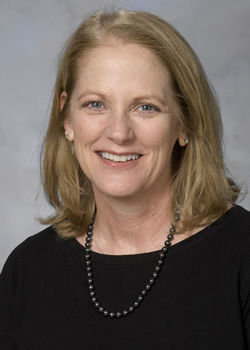 Dr. Erika Shugart
NSTA Executive Director
Dr. Erika Shugart is the executive director of the National Science Teaching Association (NSTA), the world's largest professional organization representing science educators of all grade levels.
Before joining the association staff in March 2021, Shugart served as the Chief Executive Officer and Executive Director of the American Society for Cell Biology (ASCB), a Maryland-based professional society for more than 7,000 cell biologists worldwide. During her time there she partnered with the board to achieve the Society's mission through its strategic goals focused on the centrality of cell biology, the promotion on inclusiveness and transparency, leadership in science outreach, career development and enhancement, and financial stability.
Prior to joining ASCB in 2016, Shugart served as the Director of Communications and Marketing Strategy at the American Society for Microbiology, where she led the team that managed media relations, digital communications, marketing, and public outreach. During that time, she also ran her own consulting company, Erika Shugart Consulting LLC, which advised clients such as the Franklin Institute and Academy Health on increasing audience engagement.
Between 2003 and 2013, Shugart oversaw the development of new digital media exhibitions, online experiences and programs as Deputy Director of the Marian Koshland Science Museum of the National Academy of Sciences. In this role, she managed the creation of several major exhibitions, including Life Lab, Earth Lab: Degrees of Change, Infectious Disease: Evolving Challenges to Human Health, Putting DNA to Work, and a virtual exhibition on Safe Drinking Water. Shugart also conceptualized and managed the museum's online presence including its award-winning website.
Early in her career Shugart directed the National Academy of Sciences' Office on Public Understanding of Science, managing several projects including the article series Beyond Discovery. Shugart also worked at the Office of Policy Analysis at the National Institute of Allergy and Infectious Disease, National Institutes of Health (NIH).
Shugart's devotion to the science and education community is also evidenced by her involvement in numerous other professional organizations. She is a member of the American Association for the Advancement of Science (AAAS), the Council of Engineering and Scientific Society Executives (CESSE), and the American Society for Association Executives. Shugart has also participated in a number of committees for the American Geophysical Union, the Societies Consortium on Sexual Harassment in STEMM, and the Institute for Museum and Library Services, to name just a few.
Shugart has been recognized as a leader in the fields of informal science education and science communication. In 2010, she was elected as a AAAS Fellow for distinguished contributions and leadership in public understanding and engagement in science. Shugart was a Noyce Leadership Fellow from 2012-2013. In 2007, the National Academy of Science awarded her with an Individual Distinguished Service Award and she shared Group Distinguished Service Awards in 2004 and 2011.
Shugart has also published extensively for the science communities. She has authored scientific publications, contributed to dozens of scholarly journals, and presented at numerous conferences. Shugart holds a Ph.D. in biology from the University of Virginia and a bachelor's degree in biology from the College of William and Mary.