Northrop Grumman Foundation Teachers Academy 2022 - OLD
Congratulations to the 2022 Teacher Fellows in the Northrop Grumman Foundation Teachers Academy
The Northrop Grumman Foundation Teachers Academy is beginning its sixth year and is now accepting applications for 2022. The program—designed specifically for middle school teachers (grades 5-8) was established to help enhance teacher confidence and classroom excellence in science, engineering and technology, while increasing teacher understanding about the skills needed for a scientifically literate workforce. The Academy, which is directed by the National Science Teaching Association (NSTA), will support 25 teachers of science, engineering, and/or technology located in public school districts in select Northrop Grumman communities across the United States. The teachers will be immersed throughout the year in a host of blended professional learning opportunities in science, technology, and engineering and as a teacher leader they will share their learning across their school and district.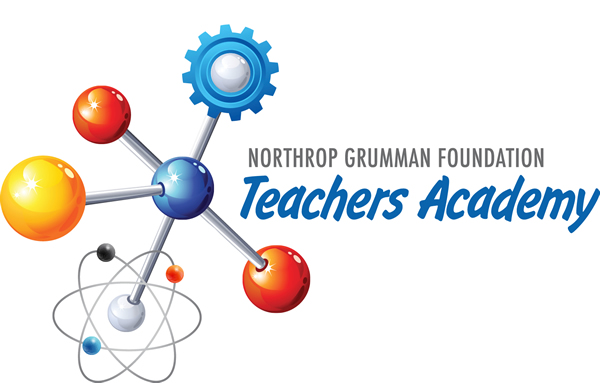 Comments about the program from some of the past Teacher Fellows:
"The Northrop Grumman Foundation Teachers Academy program allowed me to connect my teaching of STEM concepts to students with real world applications and allowed me to make connections to real world STEM careers. I heard from every single person I spoke to that content knowledge is important, but if someone is unable to communicate their brilliant ideas to other people and work with others to accomplish their goals it is impossible to be successful on your own.  I was able to use these experiences to communicate the importance of learning and using the soft skills needed for effective communication and teamwork among my students while they continue to work on their projects." 
"My experiences pulled the mysterious pieces of the engineering puzzle together; I learned about different career pathways and dispelled several misconceptions that I had of engineers and the work environment. I am now confident that I can teach students about the science and engineering practices in ways that are realistic and meaningful to them."  
"All the professional learning sessions were wonderful, but a VERY close second was how wonderful it was to get to know the other Teacher Fellows.  It has been wonderful to meet up unofficially and get to know each other's personalities, strengths, backgrounds, and how we really complement each other's' skills."
"As I am sitting and creating my next week's lesson, I noticed how much I had changed because of this program. The first thing I am thinking is to find a good sense making phenomenon that will make my students wonder even more. Even on Friday, I had taken some time to explain and work with one of my colleagues to improve or to change anchoring phenomena to make our lessons better. Thank you!"
"The Academy experiences encouraged me to make continual real-world connections with the content being taught. I now try to include one overarching question in each of the units I teach to support the students in understanding why the content is relevant to them and give their learning purpose."
 
About The Northrop Grumman Foundation Teachers Academy
Launched in 2015, the Northrop Grumman Foundation Teachers Academy, co-founded by the Northrop Grumman Foundation, was created to elevate STEM education in middle school grades (5–8) within school districts located in Northrop Grumman communities. The Academy provides effective, blended professional learning experiences to middle level teachers so that they can better foster their students' interest in engineering, strengthen workforce skills, and expose students to STEM careers. NSTA and the Northrop Grumman Foundation believe that a passion for engineering can be ignited among teachers and students by engaging teachers in real-world engineering and technology, increasing their awareness of STEM career opportunities, and providing teachers aligned blended professional learning experiences focused on effective practices they can implement in their classrooms. 
Northrop Grumman scientists, engineers and technologists are integral to the design and implementation of the program by providing meaningful experiences and real world perspectives that impact teacher designed lessons and projects. These experiences model workforce skills and offer local expertise and support for the respective school districts in participating Northrop Grumman communities, as a scientist/engineer/technologist partnership with teachers can be highly beneficial to the professional learning of STEM educators. (National Academies of Science, 1996; Quality Evaluation Design for, Industry Initiatives for Science & Math Education 2012; American Society for Engineering Education, 2016; Iowa STEM Evaluation Report: Iowa STEM Teacher Externships, 2016). 
The selected "Teacher Fellows" will:
Attend the NSTA National Conference on Science Education in Chicago, Illinois, and pre-conference workshops, July 18-24, 22 (travel day on July 17);
 
Participate in an immersive, 25-30-hour externship at their local Northrop Grumman facility, where they will be partnered with an engineer/technologist to observe and experience critical workforce skills in action, July 11-15 and/or 25-29, 2022;
 
Engage throughout the year-long program in online professional learning via a comprehensive NSTA membership package which will include a variety of web-based professional learning activities, including a specially designated online learning community;
 
Develop classroom applications that integrate an authentic and "real-world" application and new pedagogy strategies based on their program experiences; and 
 
Assist their district administration in building capacity by leading discussions in their district specific NSTA online community forum to utilize NSTA tools/resources to share their learning with colleagues.
These experiences will be continually integrated and followed-up with blended online learning experiences, providing the Teacher Fellows with access to NSTA's extensive online collection of education resources, web seminars, and discussions. This year the 2021 Teacher Fellows will have the opportunity to give back to their profession by helping to build awareness and capacity both within their district and selected alumni will present sessions at the 2022 NSTA National Conference on Science Education in Chicago.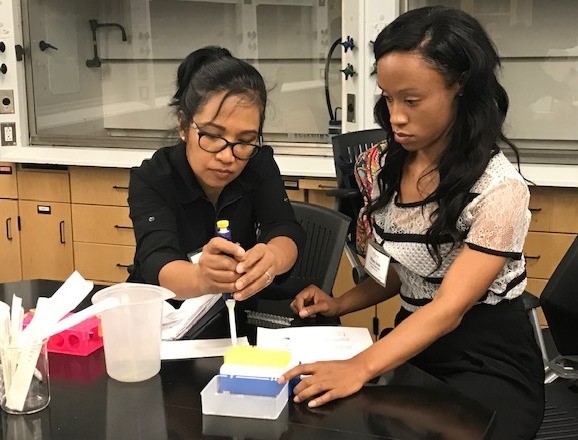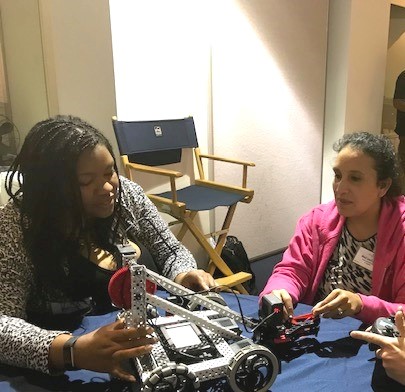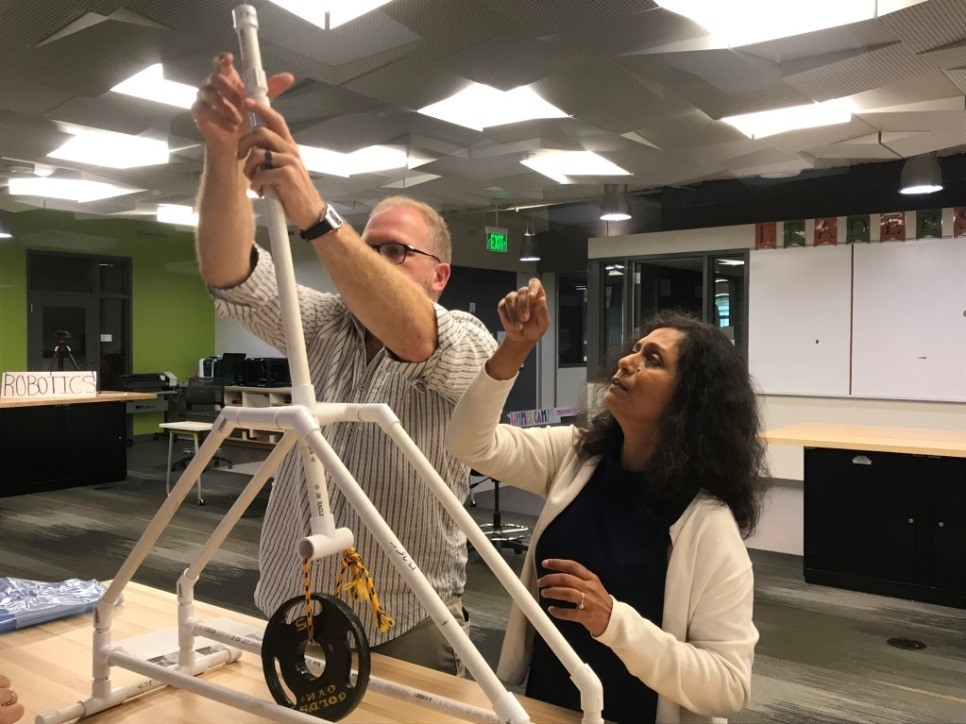 Who Applied
All 2022 Teacher Fellows are current middle school (grades 5–8) science, engineering, and/or technology classroom teachers, located in public school districts in select Northrop Grumman communities, who have at a minimum completed two years of middle school classroom teaching experience, are currently a full time public middle school classroom teacher, and will be a full time public middle school classroom teacher through December 2022. All applicants exhibit a strong desire to advance their district's STEM education in support of the vision of the Next Generation Science Standards by applying real-world applications in the classroom. The list of the the Teacher Fellows are from preselected communities is below.
For additional program information or questions, please contact, Wendy Binder, Program Director, at wbinder@nsta.org.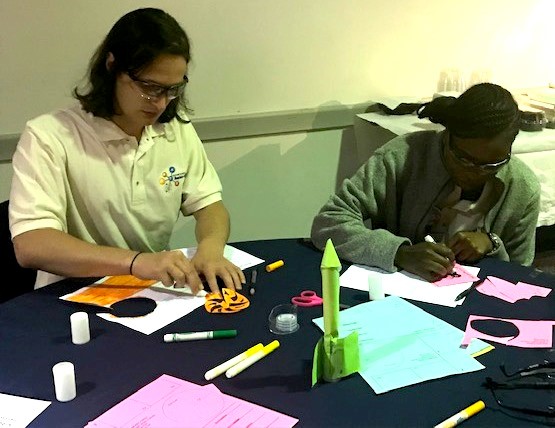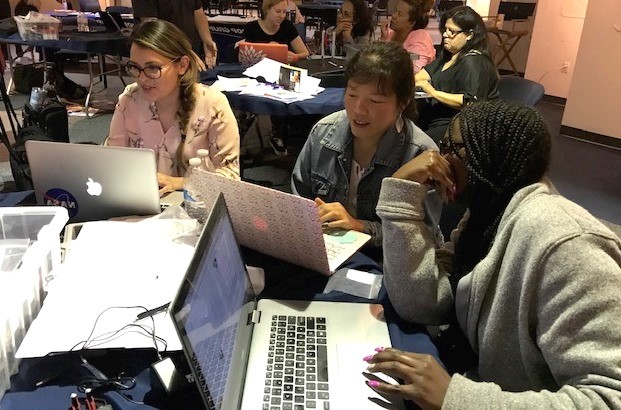 About the Northrop Grumman Foundation and Northrop Grumman
Northrop Grumman and the Northrop Grumman Foundation are dedicated to expanding and enhancing sustainable science, technology, engineering and mathematics (STEM) education opportunities for students globally. With an emphasis on middle school and university level students, our engineering and technology-based partnerships are designed to excite, engage and educate students as they defend cyber networks, engineer autonomous vehicles, explore space and more. In addition, we provide workforce-relevant professional development to middle school educators to advance their competence in teaching STEM subjects, in turn, inspiring students to explore STEM careers and increasing their STEM skills proficiency. In 2020, we contributed over eight million dollars towards these initiatives.