Los Angeles • December 9-11
Area Conference on Science Education
Registration is now closed and no on-site registration is planned.
Attending the Los Angeles Conference?
Get access to sessions, schedules, presenters, and more.
To attend the NSTA area conferences, proof of a COVID vaccination and/or a negative COVID test through CLEAR Health Pass is required.
Together again for one of the most anticipated science education conferences this Fall!
Are you ready to travel? We are—and we are planning a terrific professional learning experience for you in Los Angeles this December at the face-to-face NSTA Area Conference on Science Education.
Everything you remember from pre-pandemic conferences will be included in our face-to-face conference in Los Angeles, including our famous Exhibit Hall and exhibitor workshops as well as hundreds of presentations and sessions that will focus on inclusive classrooms, supporting students post COVID-19, developing authentic assessment strategies, linking literacy and science, and so much more.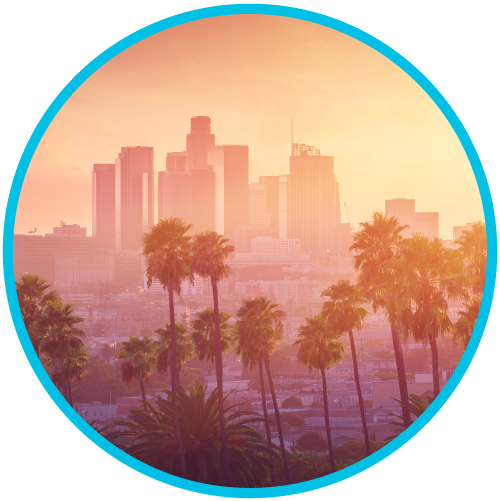 Customize your conference experience!
Browse our full selection of sessions that you can attend.
What's Happening in Los Angeles
Opening Keynote Presentation
Thursday, December 9 • 3:45–5:00 PM
Roving Mars and Exploring Solar System Worlds
---
Bethany L. Ehlmann
Professor of Planetary Science, California Institute of Technology, Pasadena
The dawn of the 21st century is a golden age for scientific space exploration. Missions from NASA and a growing set of international and commercial organizations launch space telescopes and send flyby, orbiter, rover, and sample return missions to explore our solar system. Dr. Ehlmann has been part of planetary mission teams since she was an undergraduate student working on the Mars Exploration Rovers. She has since worked on the Mars Reconnaissance Orbiter, the Curiosity and Perseverance Mars rovers, the Dawn orbiter mission to the dwarf planet and asteroid Ceres, and is now the principal investigator leading the Lunar Trailblazer mission to map ice on the Moon. She will describe her journey from a child who loved science and science fiction to planetary scientist, telling the story of how objects that were once pinpricks of light in Earth's sky have become worlds and how discoveries from the journeys of spacecraft can inspire the next generation of explorers.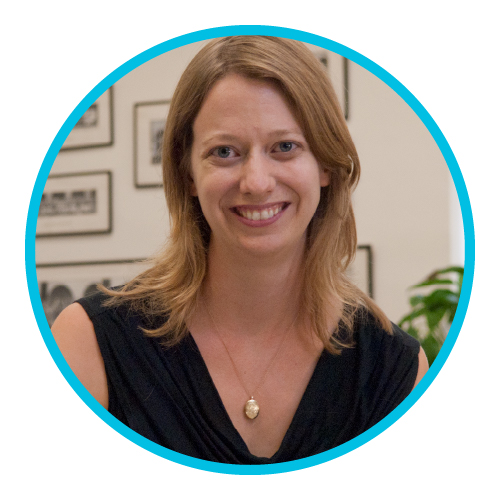 Speaker Bio
More
Bethany Ehlmann is Principal Investigator of Lunar Trailblazer, a NASA smallsat mission with a goal to map the form, distribution, and abundance of water on the Moon and understand the lunar water cycle. She is a Deputy Principal Investigator of the CRISM imaging spectrometer on the Mars Reconnaissance Orbiter, Participating Scientist on the Mars Science Laboratory Curiosity rover, Co-I on the Mastcam-Z and SHERLOC teams for the Mars 2020 Perseverance rover, and Co-I on the EMIT space station-based imaging spectrometer to explore Earth's dust source regions. She was also a member of the science team for the Mars Exploration Rovers (Spirit and Opportunity) and an Affiliate of the Dawn orbiter team during its exploration of the largest asteroid and dwarf planet Ceres. In addition to her scientific research, Dr. Ehlmann is active in policy and outreach. She presently serves as a member of the National Academies Committee on Astrobiology and Planetary Science and the Planetary Science and Astrobiology Decadal Survey 2023–2032 (Steering Committee member and Mars Panel vice-chair). She is president of The Planetary Society and in 2018, she authored a children's book on solar system exploration with Jennifer Swanson and National Geographic Kids, Dr. E's Super Stellar Solar System.
Friday, December 10 • 11:00 AM–12 Noon
The Meaning Beyond the Words: How Language, Race, and Culture Impact Science Teaching and Learning
---
Bryan Brown, PhD
Associate Professor of Science Education, Stanford University
This presentation explores how race, culture, and language intersect to create the condition of contemporary learning. For years, research on the language of classrooms explored how the way we say things impacts students' sense of belonging. Despite this research, Science and Technology Education have failed to adequately explore how issues of race, language, and culture shape the outcomes of teaching and learning in science. Through a sequence of research, this presentation explores the theoretical and pragmatic aspects of this dilemma. From a theoretical perspective, the talk will explore the Language-Identity dilemma. As students learn, the way academic language is taught to them can present a cognitive and cultural conflict. From a cognitive perspective, if science is taught without respect to the implications of how language is learned, students can be misunderstood and misunderstand the teacher's complex discourse. From a cultural conflict perspective, students may feel they are cultural outsiders when the language of the classroom positions them as outsiders. The presentation provides an overview of a series of qualitative and quantitative experiments that document the realities of this complex interaction.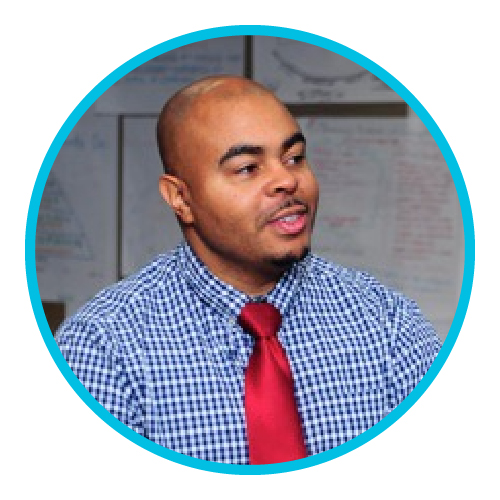 Speaker Bio
More
Bryan A. Brown is an associate professor of science education at the Graduate School of Education at Stanford University. From 2014 to 2018, he served as the associate dean for Student Affairs in the graduate school. He joined Stanford University in 2004 after working on a postdoctoral fellowship at Michigan State University. His award-winning research focuses on improving urban science education, with a focus on exploring how language and identity impact urban students' learning. Dr. Brown is a former high school science teacher who earned a Bachelor's degree in Biological Sciences from Hampton University, a Master's degree in Educational Psychology from the University of California, and a PhD in Educational Psychology from the University of California, Santa Barbara. His 2009 research project on "Disaggregating Science Instruction" was awarded the Journal of Research in Science Teaching's award as the top research manuscript of 2009. He was the 2007 winner of the National Association for Research in Science Education's award for outstanding early career scholarship. He was named as a prestigious National Academy of Education and Spencer Foundation Fellow for 2005. Currently, Dr. Brown leads the Science In The City Research Group, which examines how technology can serve as a mediator between a monolingual and monocultural teaching force and the multilingual and multicultural student population.
Saturday, December 11 • 3:15–4:15 PM
Fostering Joy: Designing Science Learning Around Climate Justice and Action
---
Deb L. Morrison
Educator and Learning Scientist, Institute of Science and Math Education, College of Education, University of Washington
The intersections of climate, justice, and science learning offer a multitude of challenges and opportunities. As we look forward to our shared future, there is a growing understanding for the need to accelerate just climate action in mitigation of fossil fuel emissions and climate change adaptation efforts. However, not all of the choices we make will foster justice and not all decision-making practices on how to act are foundationally equitable in nature. To ensure our communities, particularly our youth, are equipped and inspired to engage in just climate action, we need to design learning that crosses historic boundaries, shifts power dynamics, and engages all involved in transformative experiences.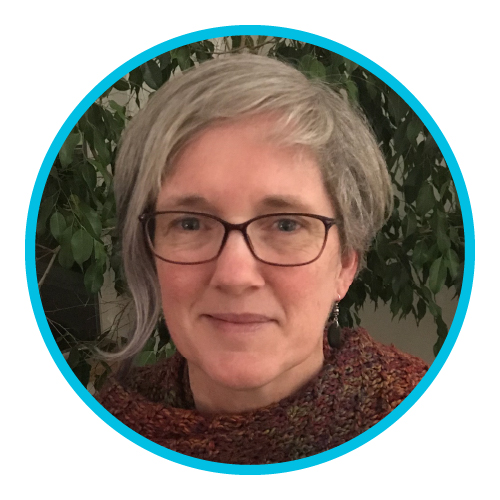 Speaker Bio
More
Dr. Deb L. Morrison works at the intersection of justice, climate science, and learning. She is a climate and anti-oppression activist, scientist, learning scientist, educator, mother, locally elected official, and many other things. Deb collaboratively engages in research-practice-policy partnership efforts from local to international scales. As a learning scientist in the Institute of Science and Math Education in the College of Education at the University of Washington, she works to iteratively understand complex socio-ecological systems through design-based and action-oriented research while at the same time seeking to improve human-environment relationships and sustainability.
Deb is a research partner for the U.S. Council of State Science Supervisors as part of the Advancing Coherent and Equitable Systems of Science Education project and works collaboratively with colleagues nationally and internationally to build and advocate for justice-informed climate learning opportunities. She is part of the leadership team for the Washington State ClimeTime Initiative and an associate editor for the STEM Teaching Tools resources.
Deb is a well-published author on diverse topics that intersect with climate justice learning and she continues to foster collaborative writing partnerships across disciplines and communities that have historically been disconnected and/or underserved.