Portland • October 28-30
Area Conference on Science Education
Registration is now closed and no on-site registration is planned.
To attend the NSTA area conferences, attendees are required to register with CLEAR Health pass and provide proof of a COVID vaccination and/or a negative COVID test.
WE ARE BACK!
Our very first face-to-face conference this Fall will be in the beautiful city of Portland, Oregon. Join us to network with your colleagues, catch up with friends, and take advantage of great NSTA professional learning.
The professional learning offered in Portland will include everything you remember from pre-pandemic conferences, including our famous Exhibit Hall and exhibitor workshops as well as hundreds of presentations and sessions.
Come to reconnect with your friends and colleagues and check out the latest and greatest science education resources available. Learn about creating inclusive classrooms, supporting students post COVID-19, developing authentic assessment strategies, linking literacy and science, and so much more.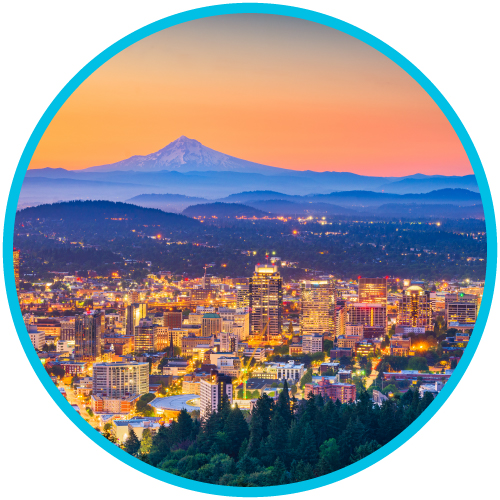 Body
Customize your conference experience!
Browse our full selection of sessions that you can attend.
What's Happening in Portland
Thursday, October 28 • 3:45–5:00 PM
Curiosity, Creativity, and Courage: Exploring at the Confluence of Science, Art, and Justice
---
Erin Pettit
Associate Professor of Glaciology, Oregon State University, Corvallis
We all live within the land, the ocean, the rains, the winds. Changes in these due to our climate crisis are everywhere and impact us all. These changes are often slow and subtle, punctuated by intense activity: storms, landslides, fires. If we only notice these catastrophes, then we are missing a critical part of the story. Erin will share two passions of hers. One is the value of spending more time observing and being curious about the slow and subtle changes happening in our own communities, because slow and subtle changes matter. The other is to expand who is doing the observing, because who does the science defines how the science gets done, who benefits from the science, and, ultimately, what science matters.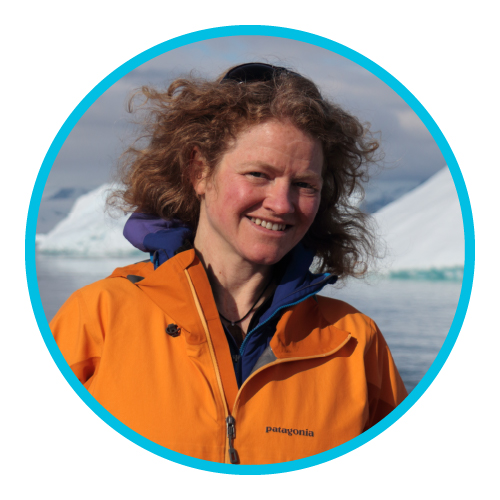 Speaker Bio
More
Erin Pettit explores glaciers to better understand and predict changing climate and rising seas. She is an associate professor of glaciology at Oregon State University and creator of Inspiring Girls Expeditions, wilderness science experiences for teenage girls. As a field glaciologist, Erin listens, watches, and measures the flow and fracture, advance and retreat of glaciers and ice sheets. She has traveled from the North Slope of Alaska to the interior of Antarctica for research expeditions. The action at the boundary where glacier ice flows into the ocean is her current favorite place to explore.
Erin has pioneered the use of underwater microphones to listen to the glacier's activity from a safe distance because glaciers meet oceans in an explosion of sound. Calving ice slams into waves, water gushes out from below, and air bubbles pop as icebergs melt. She's especially interested in the freshwater that rushes out from underneath the glacier, because it directly contributes to sea level rise and can signals major changes in the system. Her work on Dawes Glacier in Alaska was highlighted in the IMAX film Extreme Weather.
Erin's passion reaches beyond the ice itself. She wants to share the beauty and challenges of working in these extreme environments with others by linking the science with art and exploration, especially with young women through Inspiring Girls Expeditions. "I think it's important for all of us, kids and adults, to push outside our comfort zone," Pettit says. "That's how you discover the most interesting things about yourself, other people, and the world around you. Curiosity and risk-taking drive many of the best scientific breakthroughs. You may feel scared, be questioned, or get cold before you learn how to keep warm, but the more you push yourself, the more discoveries you will make throughout life."
Friday, October 29 • 11:00 AM–12 Noon
Engaging Authentic Science Learning in Diverse Environments
---
Adam Johnston
Professor of Physics, Weber State University
"To learn" is a complicated and varied verb, especially in science. Learning takes place in multiple modes along multiple dimensions and with lots of different results; and many of us have experienced some of our best learning experiences outside of traditional classrooms or labs. How do we take experiences that might occur on a performance stage or in a city park, a small kitchen, or a vast desert and incorporate them into science learning for all? Especially as we emerge from the pandemic and its trauma, how do we take stock of where we've been and what we envision for the future of science learning? Adam will bring examples and experiences for us to reconsider the meanings of science teaching and learning in our classes and beyond.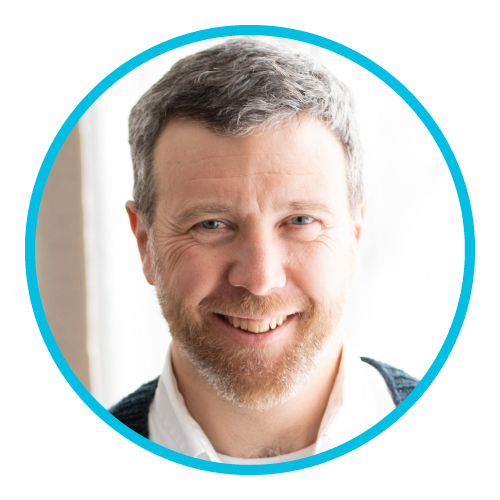 Speaker Bio
More
Adam Johnston is a professor of physics and director of the Center for Science and Mathematics Education at Weber State University in Ogden, UT. He teaches courses in both physics and science education in a wide array of settings. His work in science learning led him to co-organize a national conference in science education reform, Science Education at the Crossroads, and he established a local outreach program, Science in the Parks, hosted each summer as a traveling program to Ogden City parks. Recently, Adam has been investigating learning in other contexts and modes, including dance workshops and performances investigating parallel practices of science and art, experiential learning in remote landscapes, and the fascinating habitats and ecosystems of local classrooms—the most innovative and interesting context of all.
Some of Adam's work has been published in Educational Leadership and Science Education. He completed a PhD in science education and an MS in physics from the University of Utah, and a BS in physics from Lewis & Clark College in Portland, OR. Through his career, he's earned multiple honors, including Weber State's Brady Presidential Distinguished Professor award and the Utah Science Teachers Association's Outstanding University Science Educator award.
Saturday, October 30 • 3:15–4:15 PM
Teaching Environmental Justice Theory and Applications in STEM
---
Melissa Haeffner, PhD
Assistant Professor, Department of Environmental Science and Management, Portland State University
This presentation will focus on how social, political, and biophysical factors structure access to water, using the concept of environmental justice to draw attention to issues of fairness and equality in the ways different social groups gain access to natural resources. It is essential for anyone working in the environmental sciences to acknowledge the human communities that impact and are impacted by those systems. The history of spatial segregation in the U.S. has had real consequences for how water is distributed, diverted, stored, and managed across urban and rural landscapes. This has resulted in uneven access to clean, reliable water and differential access to water-related decision-making. In this talk, Melissa will introduce a theoretical framework based on current research in environmental justice that considers distributive, procedural, and recognition justice. Looking at case studies in the Pacific Northwest, she will demonstrate how water managers and researchers can use this framework to ask questions that will illuminate opportunities to support diversity, equity, and inclusion approaches in their work.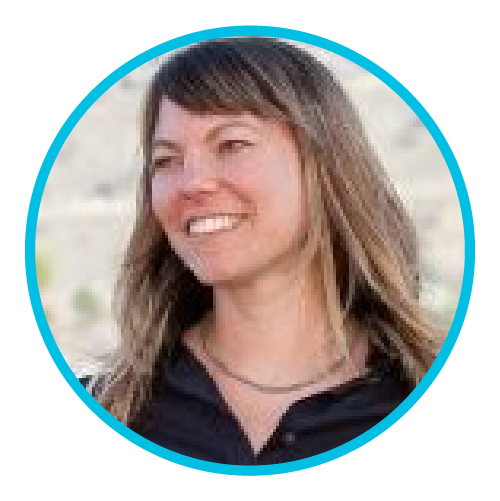 Speaker Bio
More
Melissa Haeffner is an assistant professor in the Environmental Science and Management department at Portland State University. Her research unifies several research domains that contribute to the knowledge of local politics in watersheds and how they shape urban water infrastructure development in the past and present, and under future predictions. Her ongoing research and teaching commitments investigate water insecurity and justice within municipal water systems and the links between multi-scale policies, infrastructural and environmental conditions, and household behavior. Her work focuses on "just water" and how social, political, and biophysical factors structure access to water, using the concept of environmental justice to draw attention to issues of fairness and equality in the ways different social groups gain access to natural resources.
Melissa received a BA/MA in Sociology from DePaul University and a MS through the Department of Urban Studies and Planning from the Massachusetts Institute of Technology. She received her PhD from Colorado State University in the Graduate Degree Program of Ecology, with a specialization in human-environment interactions.